Employees must have shifts scheduled for them to be able to have rounding and lunches/breaks on their timecard. Scheduling shifts will also allow you to see things like absences and tardiness.
To edit multiple employees' schedules see the article on the One Screen Easy Scheduling module.
To edit a single employee's schedule you can do so from Standard > Attendance and the Schedule tab.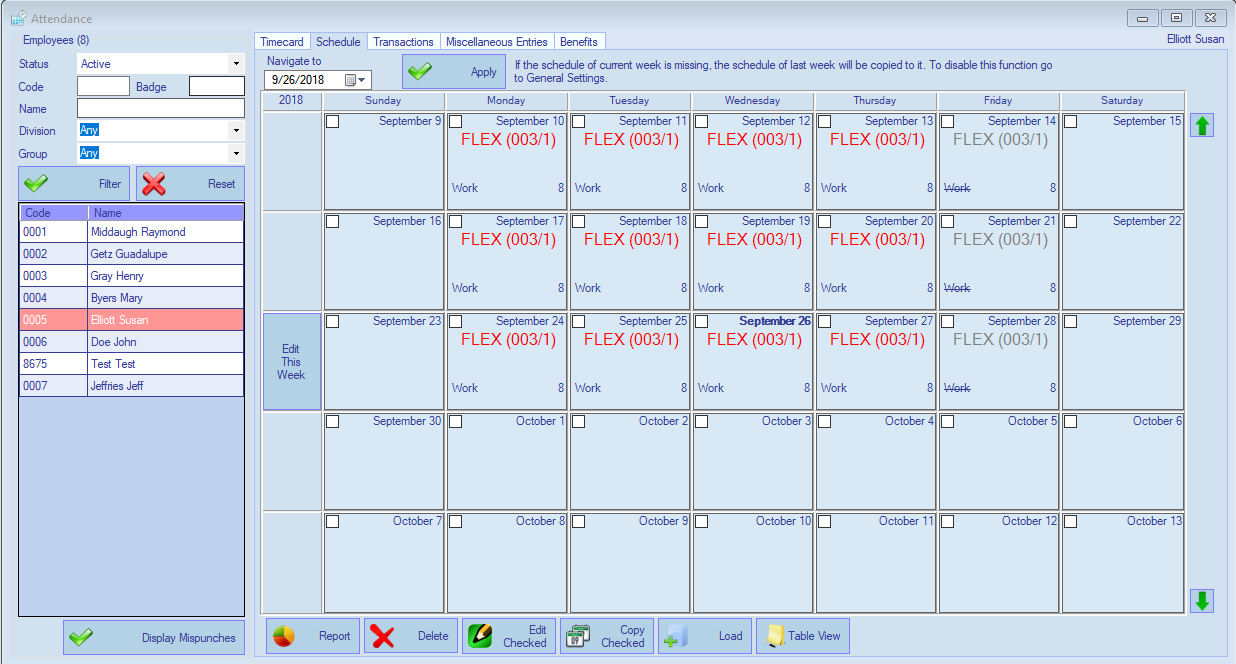 You can either click Edit This Week on the left to edit the current week, or you can check any applicable days and click Edit Checked at the bottom.
Edit This Week
This screen will show you the entire week. You can edit each day individually by checking Work, then selecting the shift group and shift (and Dept/Job if applicable) or you can edit the first day of the week and then click the >> button to copy those settings to the rest of the week.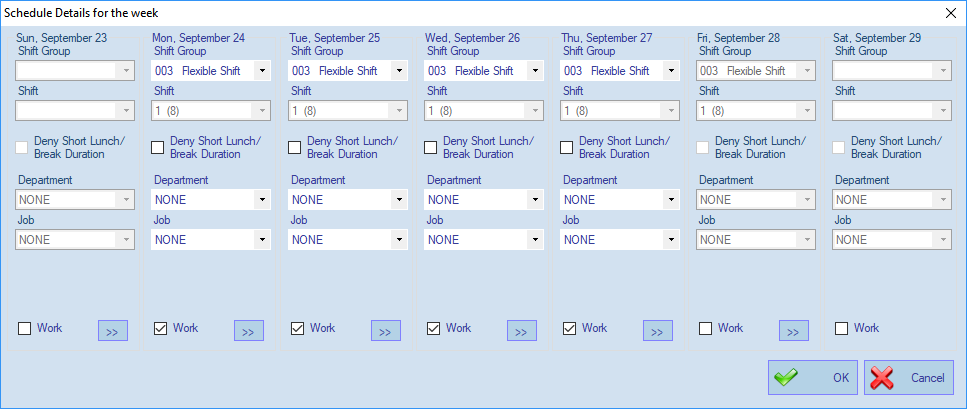 Edit Checked

This will edit all of the checked days to be the exact same schedule, so it will show options similar to the Edit This Week option, except only once.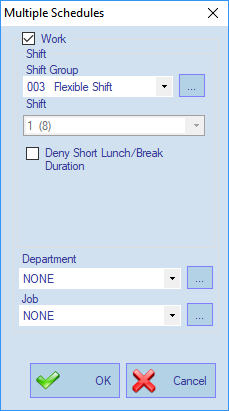 Note: An Employee's Shift Group will hold the settings for rounding time, while the Shift will have the start/stop time and rules for lunches/breaks.