In a post-covid world, the nature of work has fundamentally changed and evolved beyond what anyone thought possible in the span of two years. As companies adapted to support their workforce through the pandemic; employers, managers, and business owners alike scrambled to find hybrid work tools that would keep business running while employees were out of the office. Hybrid work is no new concept, but the technology, tools, and solutions used to facilitate this model at a company-wide scale are novel. Although new, these tech solutions for a hybrid workplace prove to be powerful, as remote and hybrid jobs don't show any signs of being phased out, but rather are here to stay as permanent posts.
What Is a Hybrid Workplace Model
The hybrid workplace model combines traditional in-office work, where employees physically work on location, and remote work, done primarily from home or another location like a library or coffee shop. The hybrid work model, formed from necessity, now has become a norm as employees have grown accustomed to working from the comfort of their own four walls, and as employers recognize the benefits of allowing workers to have flexibility in morale and productivity. While challenges arise in work delegation, teleconferencing, employee monitoring, and time and attendance, new and established hybrid workplace technologies are powerful tools that help alleviate pain points, ensuring a fruitful work environment for both employees and business owners.
What is Hybrid Work Technology?
Hybrid work technology refers to the suite of technological tools and solutions that support hybrid work and the needs of hybrid employees. In the context of today's evolving work landscape, where a combination of remote and in-office work is becoming the norm, hybrid work technology contributes to workplace agility and improved work experience.
This type of technology combines the strengths of cloud-based software and physical tools, all aimed to help employees do their best work no matter where they are. It also involves software that helps managers to establish a more productive workplace.
Types of Hybrid Work Technologies
Hybrid workplace tech is a category that covers a lot of ground. Whether it be conferencing, document sharing, clocking in and out, messaging, or monitoring: there is a solution for every need one could have when not physically working with peers and managers in a shared space. Similarly, tech used in-office has made workspaces a safer and more productive environment for those who spend a big part of their day in cubicles and shared rooms.
Employee Time Tracking Tools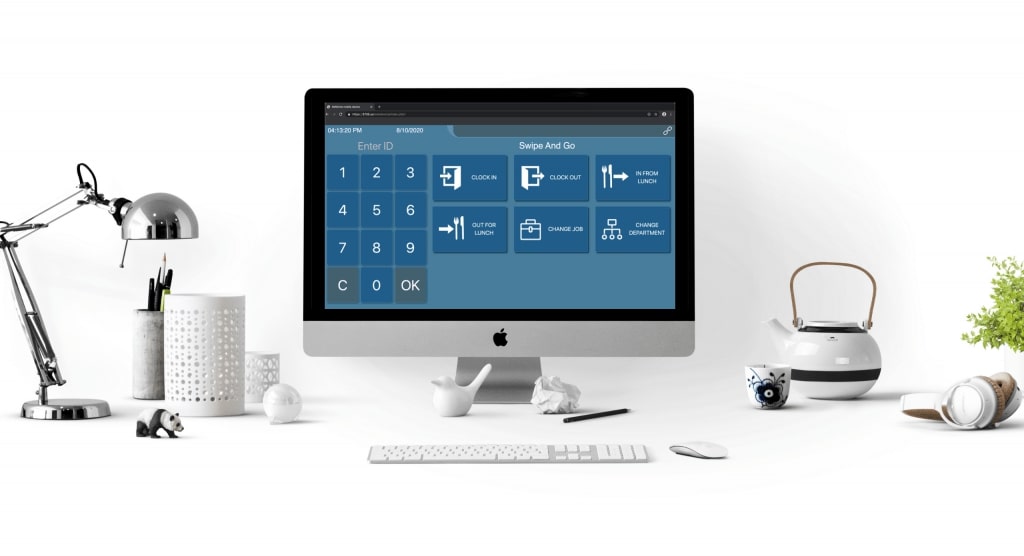 One of the biggest challenges in managing remote employees is accurately and securely tracking time while accounting for lunches and breaks. Physical biometric time clocks that use fingerprint, face capture, and hand punches are tried and true mechanisms that AMGtime, a leading workforce management provider, is proud to offer. However, the purpose of these devices is for on-site employees.
With AMGtime's mobile time clocks, employees can clock in and out from the ease of their own smartphones. Authentication and security are concerns that every manager has, that's why enabling a punch selfie feature enforces a photo to be taken during the transaction to visually identify employees, so this is a must-have technology for hybrid workplace management. Additionally, geolocation capabilities allow administrators to see employees' punch locations along with the timestamp.
Document Management Tools
A big chunk of employee collaboration involves reviewing a slide deck, editing a memo, revising written content, and signing documents. Online tools have made it possible to get documents reviewed and changed without sharing a physical space. Remote and in-office employees alike can benefit from these tools.
Google Workspace and its slew of "apps" provide priceless collaboration and organization tools like Google Docs, Sheets, Slides, Forms and more. While Docs and Sheets allow the creation of Word documents and spreadsheets, Slides and Forms can create simple and to-the-point presentations and easy-to-make surveys.
With real-time collaborative editing, users can see what changes were made and by whom, making teamwork transparent and simple with this hybrid workplace technology solution.
Communication Platform Tools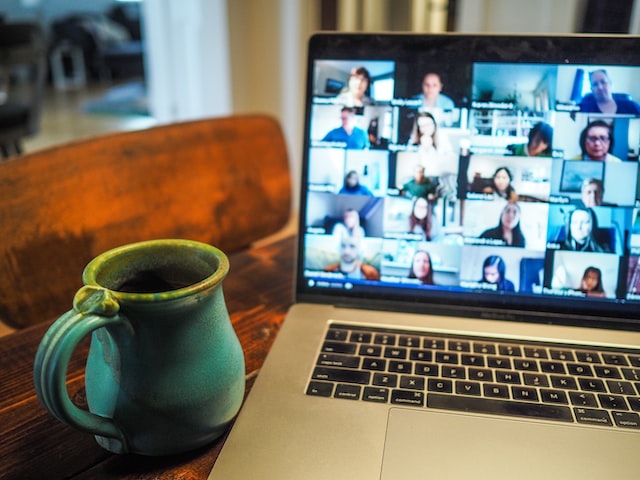 As an employer, creating effective pathways for communication is one of the most important hurdles to overcome. The overwhelming number of options available can cause decision fatigue when trying to narrow your choices. Direct messaging, email, conferencing, and video meetings are all avenues that can achieve collaboration and productive conversation. While you may end up using all of these, it's crucial to understand which hybrid workplace tool fits the situation.
Messaging programs like Slack and Microsoft Teams are ideal for quick communications, office memos, reminders, and chats between employees. A team is a good option for those who are already in use of Microsoft Office Products and want all-in-one messaging and calling software.
On the other hand, Slack is a much more casual approach to workplace conversation. With threads and "channels", the app is best for those work environments that welcome the occasional emoji in a chat.
In terms of meeting software, it is no secret that Zoom has swept the world with its powerful yet simple solution to video calling. With hosting capabilities for up to 500 participants, automated calendar scheduling, meeting recordings and transcriptions, and many more features, Zoom is the most widely used platform for good reason. Odds are your employees have already used Zoom and are familiar with its functions, making the learning curve for this solution fairly flat.
Workflow Management Tools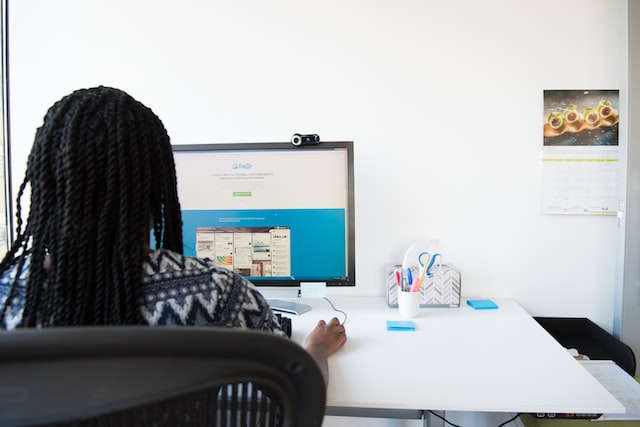 To ensure that remote and in-office employees are all on the same page, workflow management and organization tools are essential for teamwork and effective collaboration. Even in a traditional work environment, solutions offered by programs like Asana, Trello, and Monday are helpful in creating project guidelines and checklists. Creating timelines, submitting work for review, and attaching documents are capabilities that can transform a stressful assignment into one with clear guidelines and due dates.
All three tools work similarly by creating profiles for employees who may be delegated tasks to work in different teams and departments. All that is required is to determine which hybrid workforce technology is best for your company's size and budget. While Asana is free for up to fifteen team members, premium features that may better suit your needs may require a monthly payment.
Conclusion
Managing a hybrid work environment is no easy task. Remember that the working world was very different only a few short years ago and that this new way of working is not going to be perfected any time soon. It is a learning process for both employers and employees, but if the hybrid working tools in place are set for a purpose and are proving worthwhile for your team members, then team productivity and company profits will thrive. Remember to stay in communication with your hybrid employees to ensure the arrangement is one that benefits both parties.