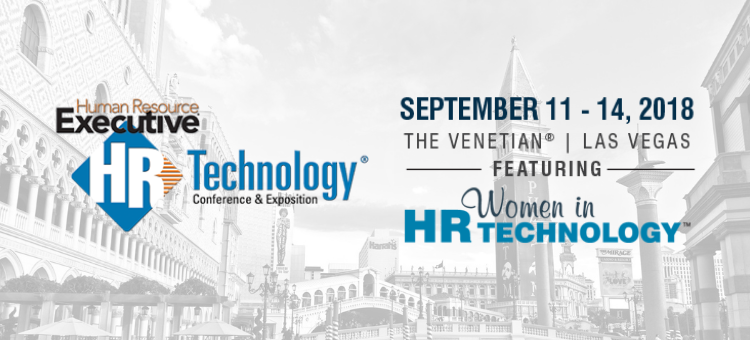 Are you ready for the upcoming Annual HR Technology Conference in Vegas? HR Tech is the go-to event for everything tech and HR. With 400+ exhibitors, you'll increase your knowledge on all the latest happening in HR as well as purchase and implement systems that'll aid your HR needs.
Conferences, though fun and exciting, can be quite overwhelming. Luckily, the AMGtime team had dug deep into their vast experience attending conferences and put together some pointers to make sure you make the best of HR Tech 2018!
1) Download the App
Stay connected and download the app, it's free! Users will have access to all app features including schedules, floor map, planner, press releases and so much more. If there are certain booths you want to see, easily save them down or add it to your planner. (Speaking of apps, check out this app. It's an extremely user-friendly – in our unbiased opinion.)
2) Stay Hydrated and Fed
"Breakfast is the most important meal of the day" in this situation it most definitely is! To start off a long day, make sure you eat a hearty breakfast to get you through the day. And of course, always stay hydrated with water! Bring your own water or stop by any beverage station.
3) Have Your Business Cards on Hand
You will never know who you may meet at these conferences. It is always good to have lots of business cards ready. Keep in touch with the connections that interest you! Plus, you can use them to enter to win a $100 Amazon Gift Card at AMGtime's booth! (Shameless plug.)
4) Dress for Success
You don't need to dress like you're walking down the runway (though feel free to do so!) but do wear something sharp but comfortable. Layers are a must. The temperature throughout the trade show fluctuates depending on the number of attendees in the room. If you happen to need an extra layer, or want to change into a t-shirt, stop by our booth for a super stylish AMGtime one. (Another shameless plug.) Also, to get through a long day of walking, you should wear comfortable, but presentable footwear. (Sadly, no AMGtime shoes yet, but you can hang out by us to rest a bit.)
5) Conserve your Energy
HR Tech is organized in Vegas every year, the city known for partying and gambling. Definitely take advantage, but towards the end so you're at your best during the conference.
If you have any other Vegas/Conference or labor management questions, do visit us at booth #1353!