The timecard report shows detailed reporting of your employee hours, including regular time, overtime and PTO. The filters and features implemented into the report configuration capture the precise timesheet information you want sorted by date, payroll period, employee(s), group(s), department(s), job(s), and more. These can be viewed from a high level, or drilled down to the details of an individual employee.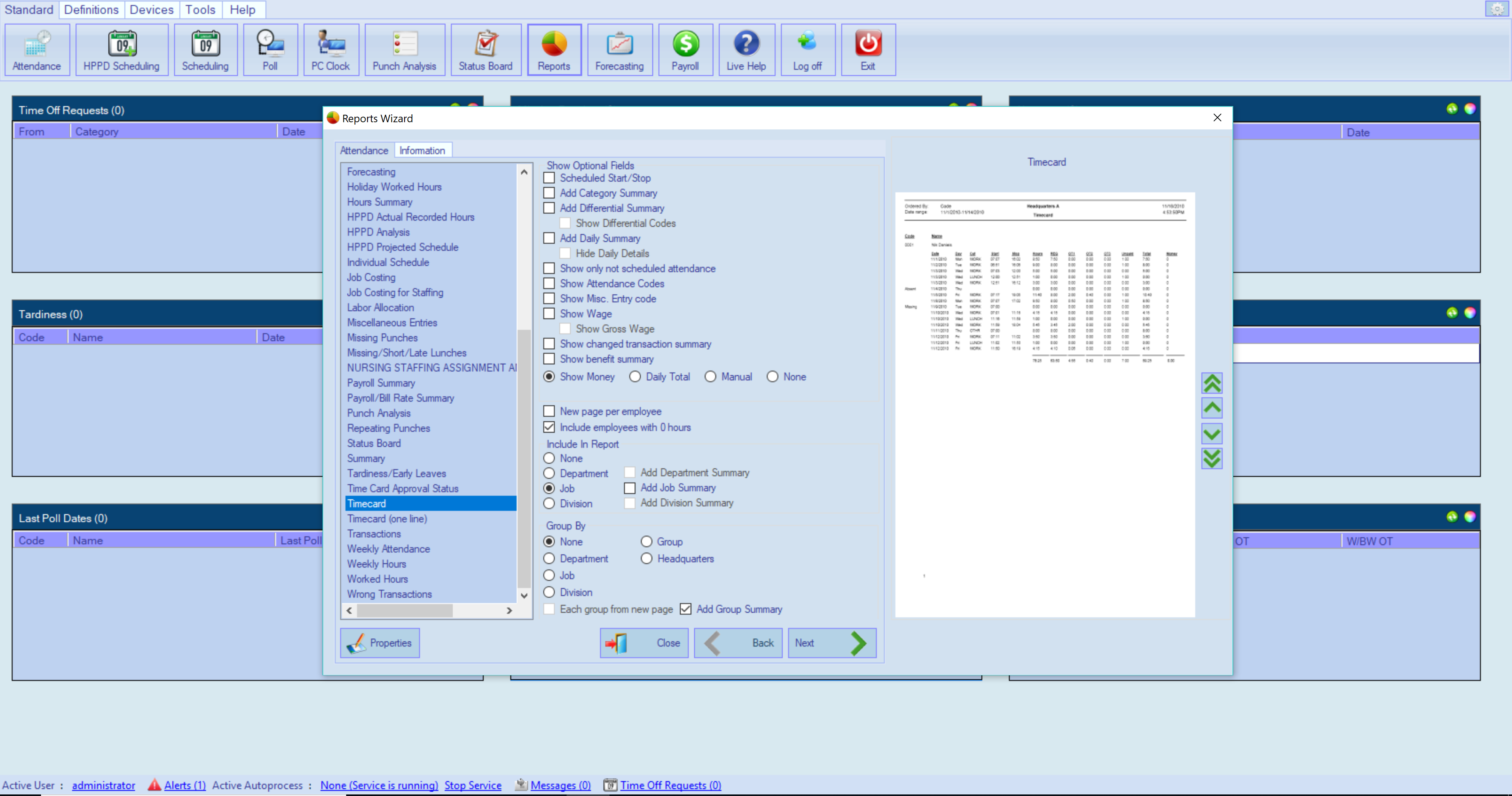 In order to generate our timecard report, go to Standard - Reports, and click on Timecard from the list of reports available.
The report wizard will present options for us to check, such as including the scheduled start/stop time, showing the daily summary, or having the report grouped by either department, job, group, etc.
You can also have 'New page per employee' which will add another step allowing you to generate a certification paragraph and signature lines below the timecard for the employee and supervisor to sign off on the hours after the report is printed.
In the second step of the wizard, you will be choosing the employees you'd like to include within the report. You will have a list of all your employees here with button below to easily check everyone or uncheck them. You will also have filtering options which will allow you to choose employees you would like within a certain home division, group, etc.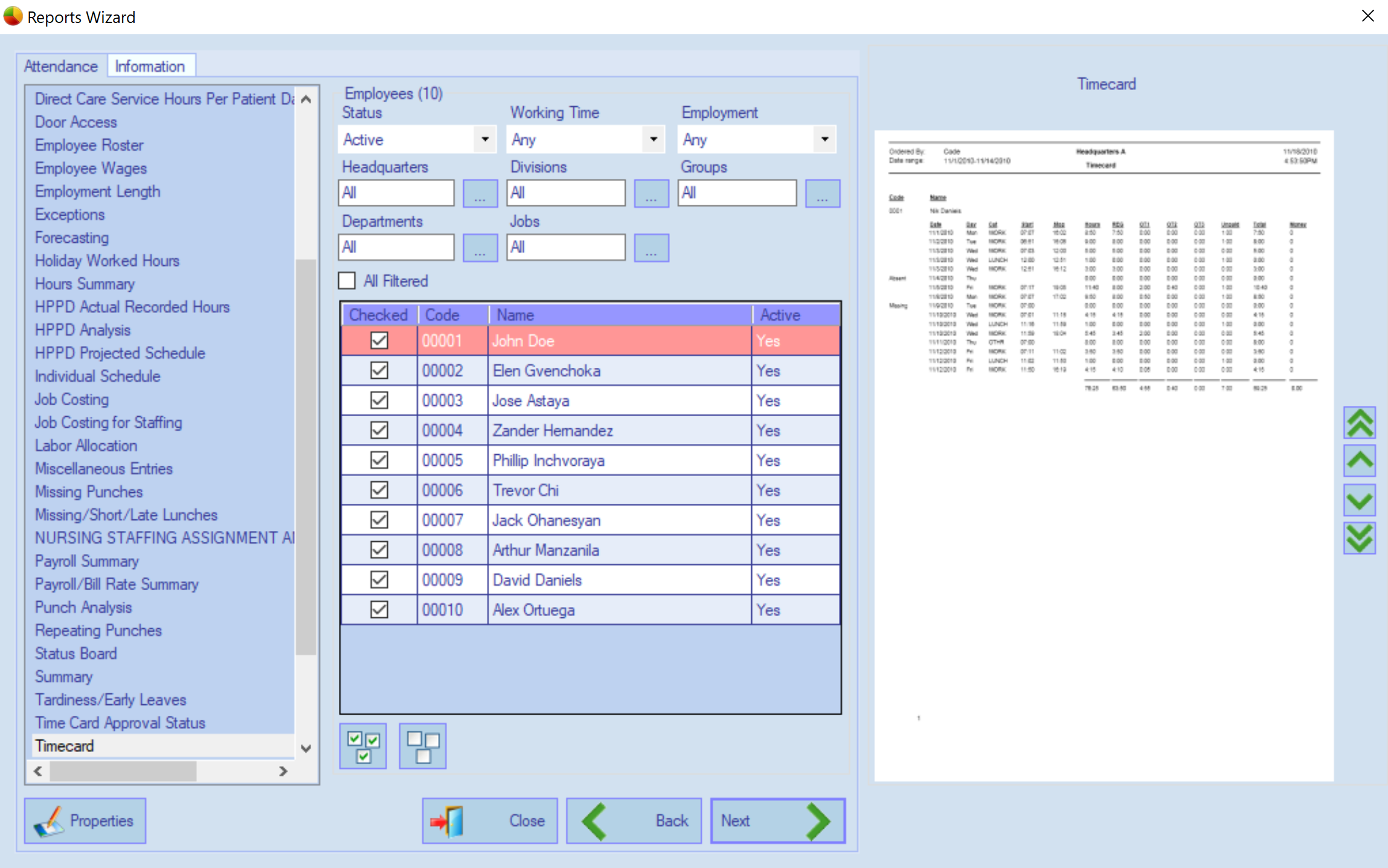 The third step will allow you to select the time period or date you would like the report generated for. As well as the ordering of the employees and the option to email out the report.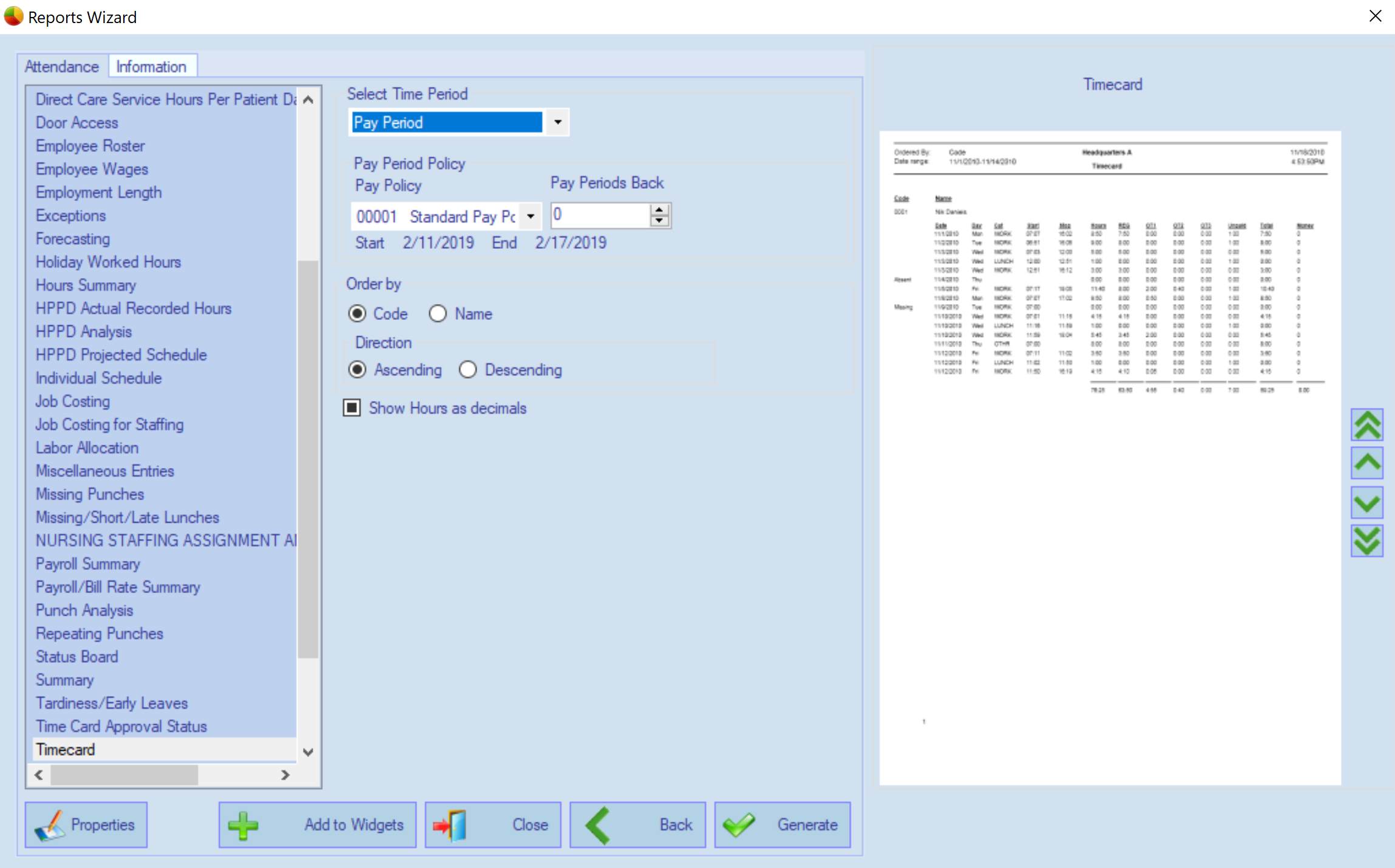 The final step (optional) will let you customize the printed paragraph and signature lines if in the first step you check the 'New page per employee' option.
After the report generates you can export the file to PDF, Excel, Word or other formats, print the file, or look through the other pages. All the options you selected will also be saved for when you generate future reports.