Off Schedule Meal Reporting is a feature for the Elionic device. It allows you to prompt employees to explain if work kept them from being late for lunch or taking a short lunch. Note: You cannot use Swipe and Go on the device menu with this feature.
To configure the option go to Devices - Configure Devices and edit an Elionic device. There will be a new tab at the top titled Off Schedule Meal Reporting.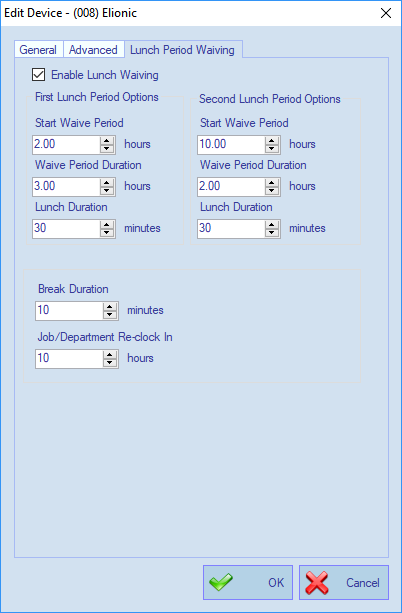 You can configure two lunch periods, for each you have the following options:


Start of Meal Period - If an employee clocks in after this period the lunch is considered late, and they will need to explain why they were late
Meal Period Duration - This is the amount of time after the start period that the lunch should be taken in
Lunch Duration - If an employee clocks in before taking the full duration, they will need to explain wy they took a short lunch
Separately there is an option for break duration, to prevent employees from taking short breaks. There is also an option for considering a change job/department action as a clock in if there is no clock in action within the specified hours.
After these options are set you will be met with the following options on the Elionic:
Out for Lunch after the start of meal period:
For taking a short lunch first this screen:

Then, if yes this screen: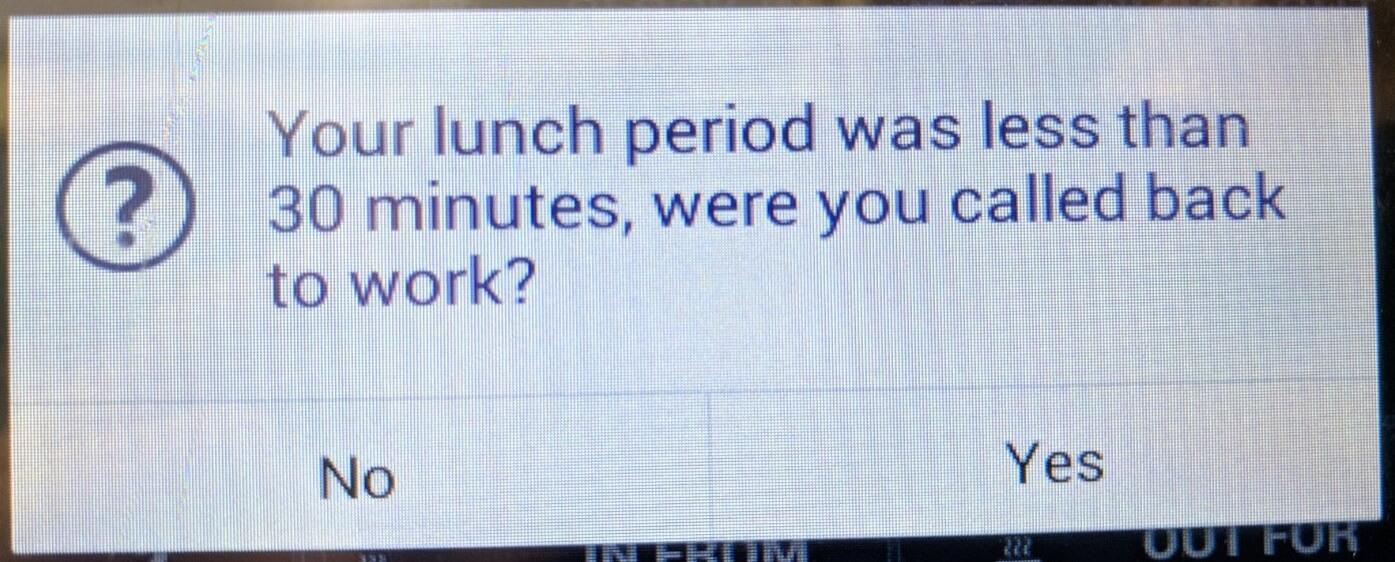 And finally when the employee clocks out, they will have a screen confirming all their selections for the day: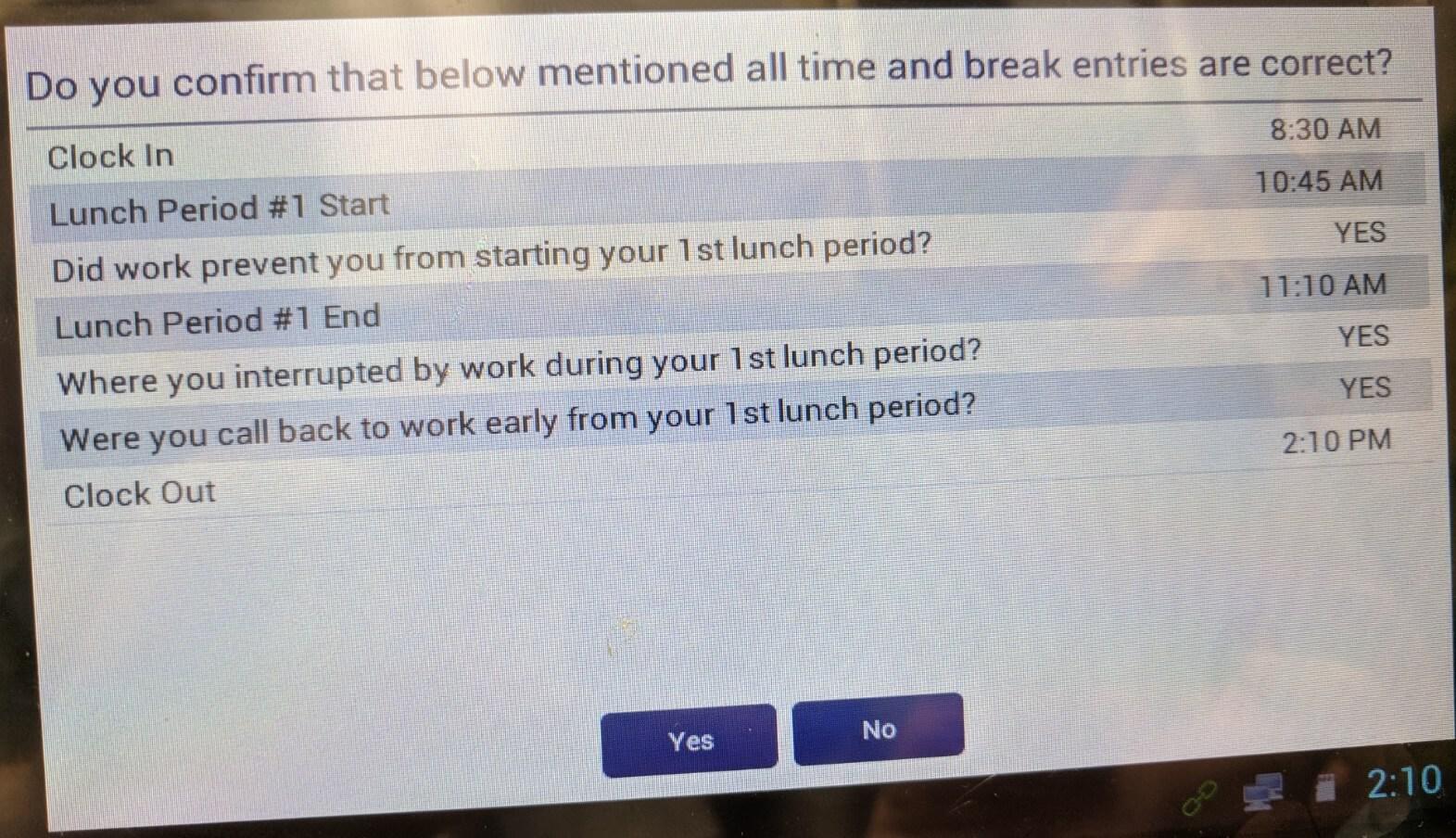 If a Timecard report is run, you have the option to Show Meal Waiving: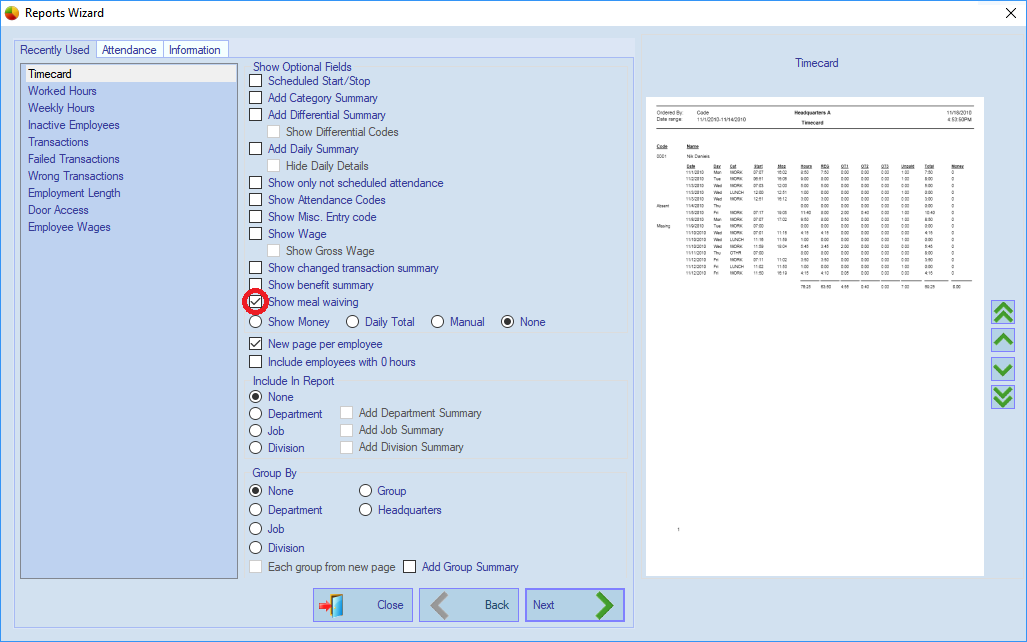 The report will then show the answers to the first and second question and final acceptance in the columns to the far right: