Managing Skilled Nursing Facilities has a lot of moving pieces. Accurately tracking employee time and attendance, scheduling the right number of caretakers for their patients, monitoring direct care hours spent per patient, maintaining compliance, and more are crucial but time-consuming factors. Ultimately, they take time away from what matters most, focusing care on patients.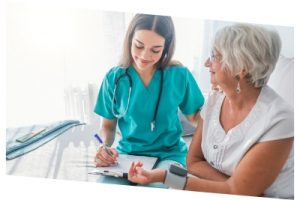 Luckily, not only does AMGtime provide efficient and accurate time and attendance solutions but has also developed the Skilled Nursing Facility module – a solution that was inspired by a long-standing SNF client's pain points. The Skilled Nursing Facility module was developed to automate the calculation of the Nursing Hours per Patient Day (HPPD) ratio and Certified Nursing Assistant hours, to make sure staffing requirements set by the state and federal government are met. This also includes an XML output according to PBJ specifications as well as other relevant reports.
AMGtime helps control labor costs, minimizes compliance risk, and improves workforce productivity. Scroll below for additional popular solutions amongst Skilled Nursing Facilities.
1. Benefit Accrual & Mandatory Sick Leave Module
This module creates and configures rules for automatically accruing benefits based on a facility's policy as well as an employee's number of worked hours. This solution also calculates and adds available sick pay depending on hours worked. Through automating these calculations, the SNF can ensure efficiency in managing their employees' benefits and sick leave.
2. Job/Department Costing
Job/Department costing allows management to apply varied compensation per employee based on different jobs and/or departments to which they are assigned. It is common for SNF employees to take on different jobs throughout the day. Some jobs may require a different skillset and therefore higher/lower pay than others. This solution ensures that the appropriate wages are linked with the correct employee for their hours worked, making managing wages effortless.
3. Workforce Scheduling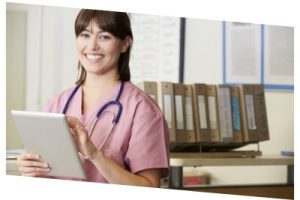 Workforce Scheduling automates the process of employee scheduling. Assigning schedules in an SNF facility has more nuances than other companies. Doctors, physical therapists, nurses, administrative staff, janitorial staff, and others make up a functioning skilled nursing facility. This workforce scheduling solution smartly schedules staff for appropriate shifts. Management can create schedules through auto-scheduling or using the 'Best Candidate' option to fill shifts. Managers can set specific certifications, skills, trainings, and/or other job qualifications. Meanwhile, employees set their own availability and preferences. With manager approval, employees can drop, pick-up, or swap shifts with colleagues of the same qualifications. This solution ensures required shifts are covered with the correct staff, eliminating mix-ups and coverage gaps.
4. Biometric Devices
AMGtime offers a vast collection of biometric devices with multiple data capture options.  SNFs can track employee's attendance on devices through fingerprint, facial recognition, proximity badge/ID card, or PIN/password. Devices can be placed in multiple locations of the facility as all devices connect to our software and synchronize data in real-time. SNFs find facial recognition devices particularly attractive as it provides a hygienic, "no-touch" punch in.
These popular solutions only represent a fraction of AMGtime's offerings. For a more comprehensive look into what AMGtime can provide SNFs, click here.