The Mileage Tracking feature allows users to track and calculate their mileages via the mobile app. The following steps should be configured in the Web software to enable the feature.

1. Go to WEB, add Amount Category, if the category exists go to General settings.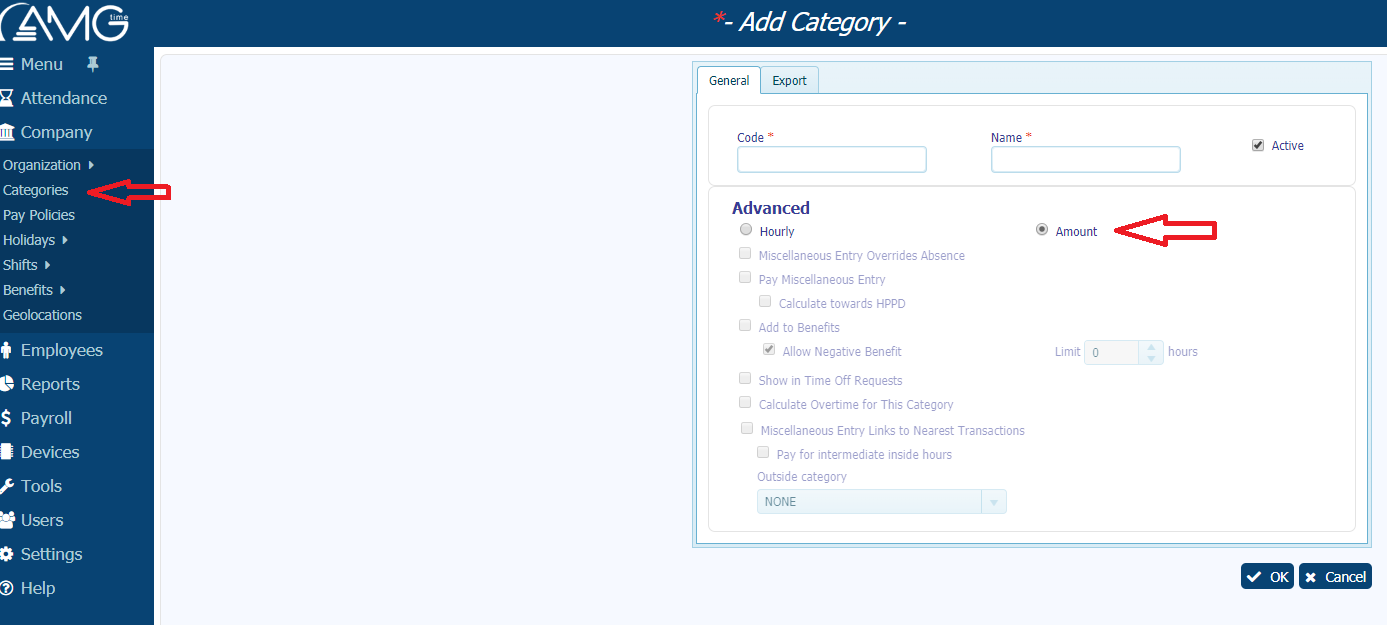 2. Go to WEB, General Settings-> Mileage/Expense, enable Mileage Tracking and choose your Mileage Category from the dropdown list. Confirm the changes by pressing Ok.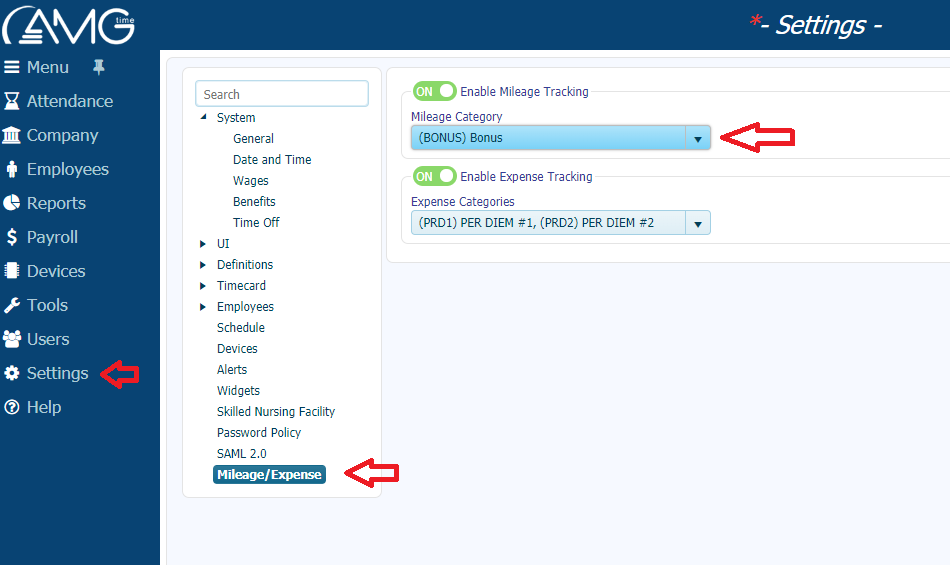 3. Go to the Mobile app, from the side menu choose Mileage Tracking. On the screen you will see your current location. If the location is not up to date, press the Refresh button, doing so will update your location. Once the correct location is found, pressing the "Start trip" button will start your Mileage calculation. Please note, if your current status is clocked out, the system will prompt you to clock in before beginning to track.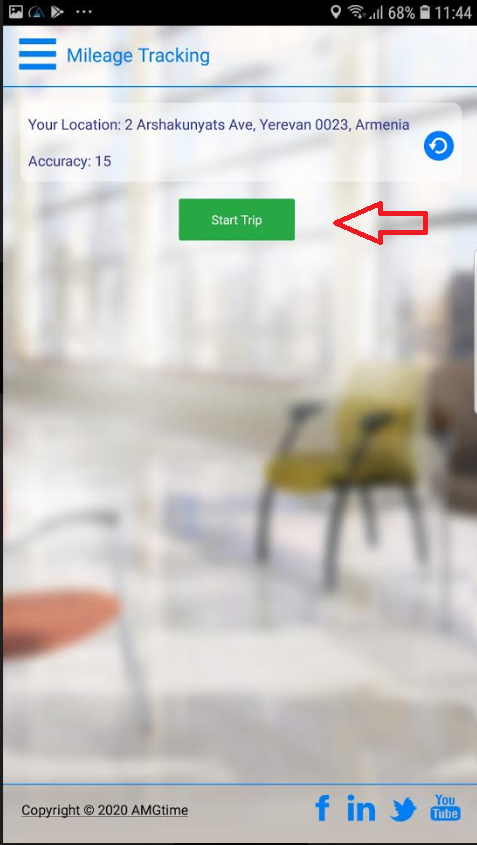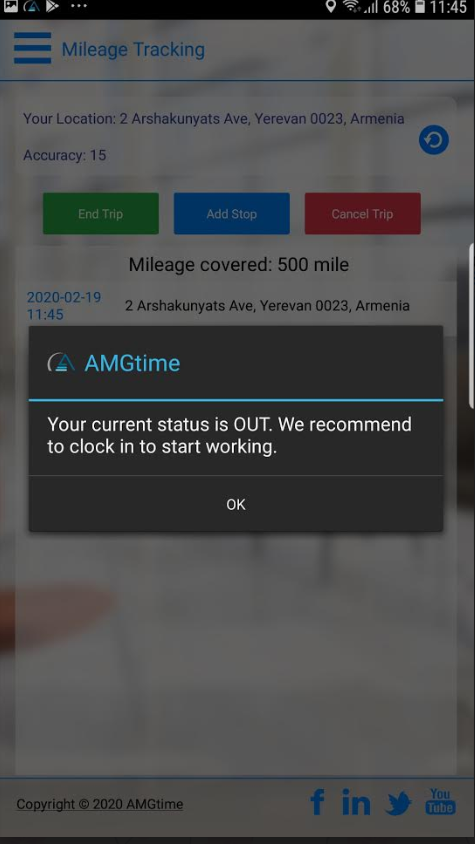 4. Once you have completed your trip press the "End Trip" button. In order to add additional waypoints to your trip press the "Add stop" button. You can have several stops during one trip (see below screenshot). Upon doing so the System will always prompt "Do you want to end the trip?" and will give the user an opportunity to input comments and show your total trip miles.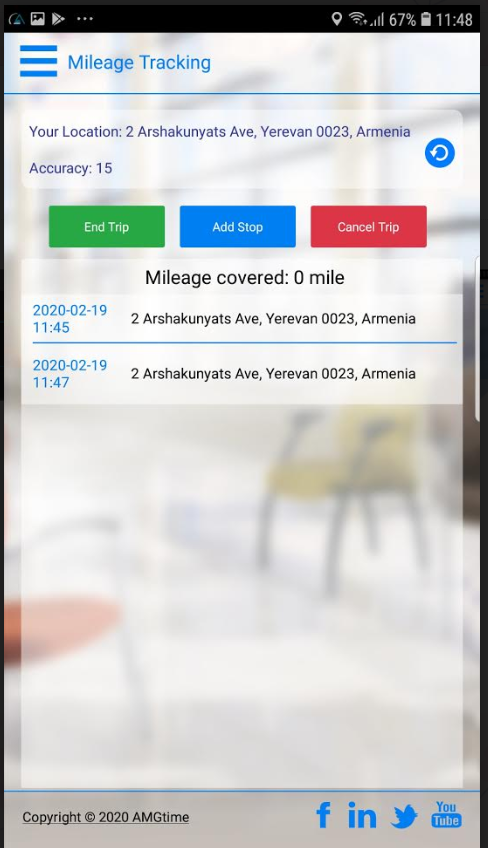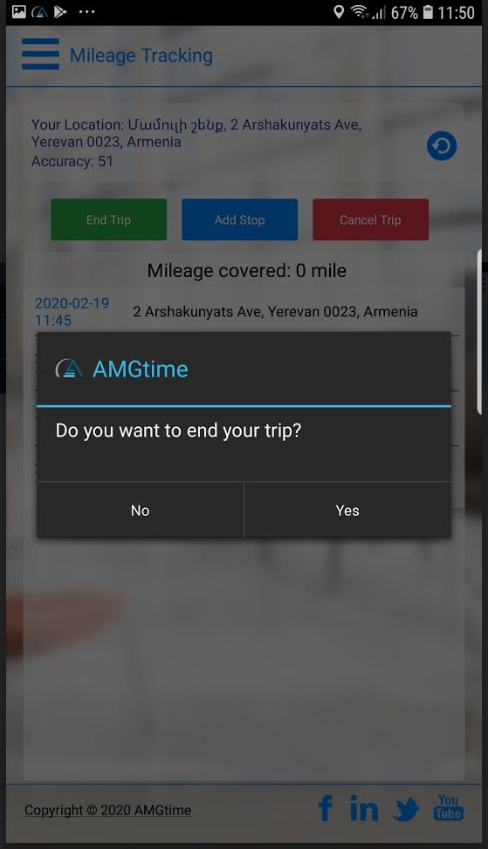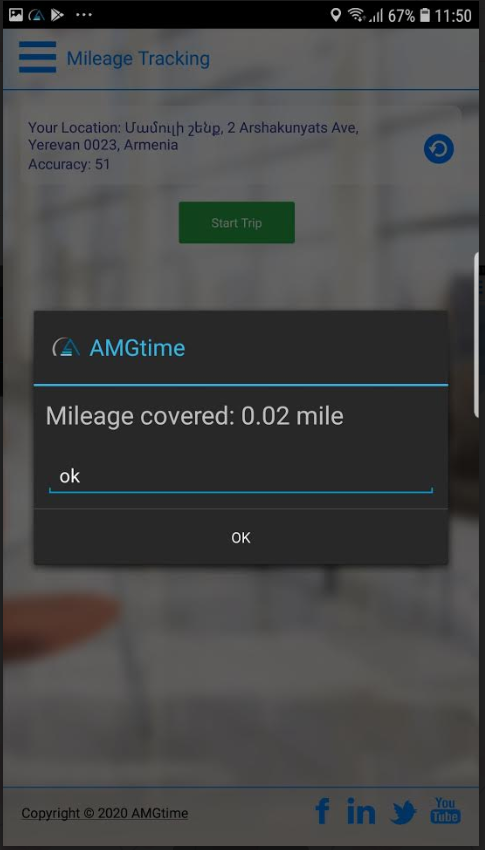 5. The users will be able to see Mileages in Timecard, as well as be able to edit the values, see the start and all stop points in the comments field. See below screenshots. The information regarding the mileages can be seen in the Miscellaneous Entries report.