Wrong transactions happen for two reasons: one would be if an employee is added to a clock before enrolling that employee in the AMG attendance system, two would be enrolling an employee with the wrong badge number on the clock or software. To see these transactions go to Devices - Wrong Trans.
This window shows Employees on the left and the incorrect Badges that have come from a clock on the right.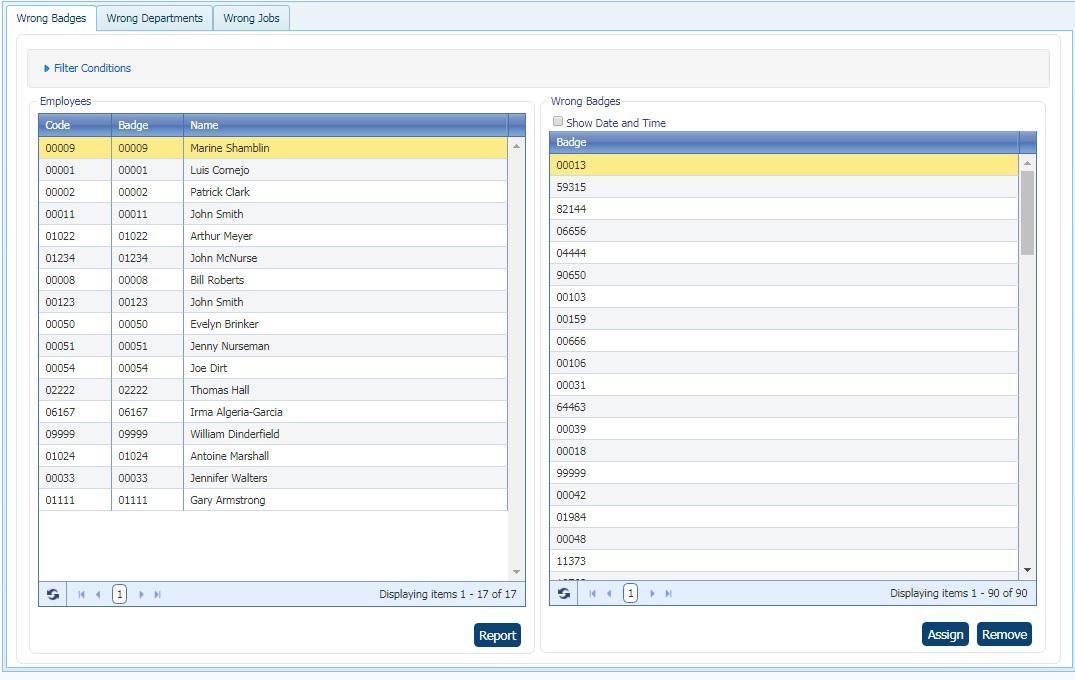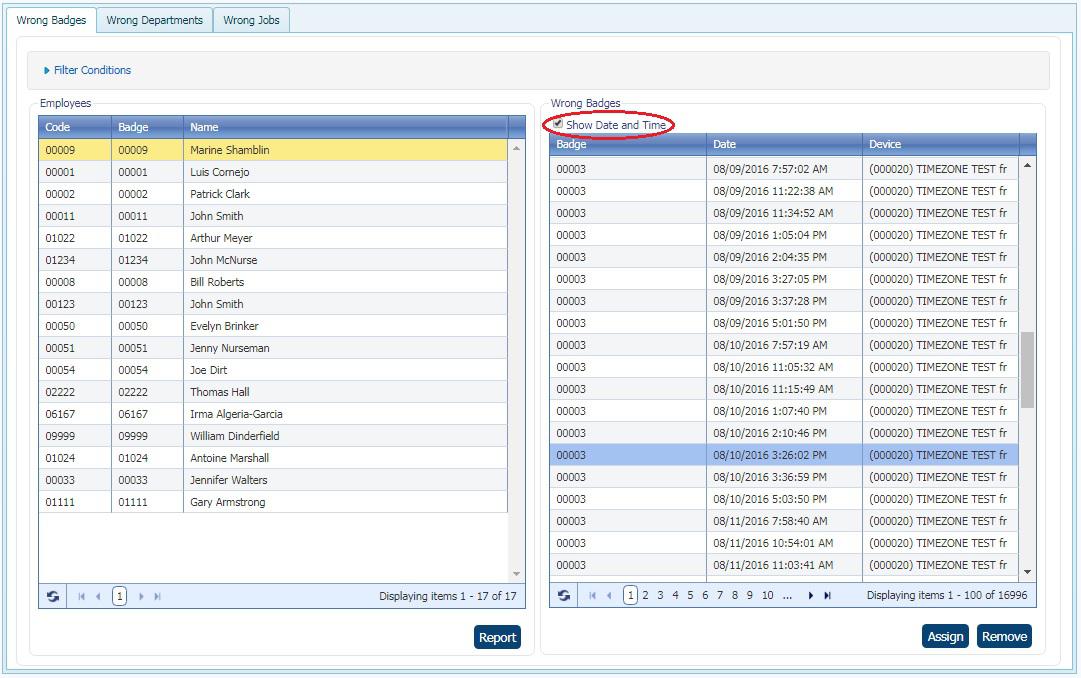 If you have the Jobs/Departments Costing module, you will also see sections for Wrong Departments & Wrong Jobs that show if an employee entered an incorrect job/dept number on the clock (typically this is only for handpunches).
You can also click show badge and show date/time to see the employee badge adn when they clocked into the wrong job/dept.