Note: You must have the Door Access Report module on your account to have access to the report

Certain time clock devices have the ability to also unlock magnetic or other kinds of powered mechanical locks. The AMG Software allows you to also run reports on employees that have used the clock to unlock the door.
First, to use door access you must first make sure your clock has either a magnetic lock or an other type of mechanical lock. Then in the software in Devices - Configure Devices, edit the relevant device. You can optionally:
Change Swipe and Go action to Door Access to only use that clock to unlock the door.
If you leave the action as Swipe and Go, the lock will still function to unlock the door but it will also take in/out punches.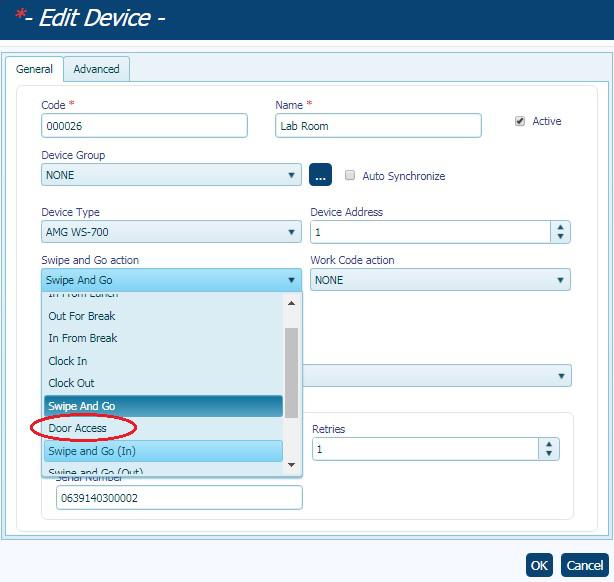 To run the report for Door Access go to Reports - Reports. Select the Door Access report and configure the options, employees, select the clock and date range by pressing the Next button.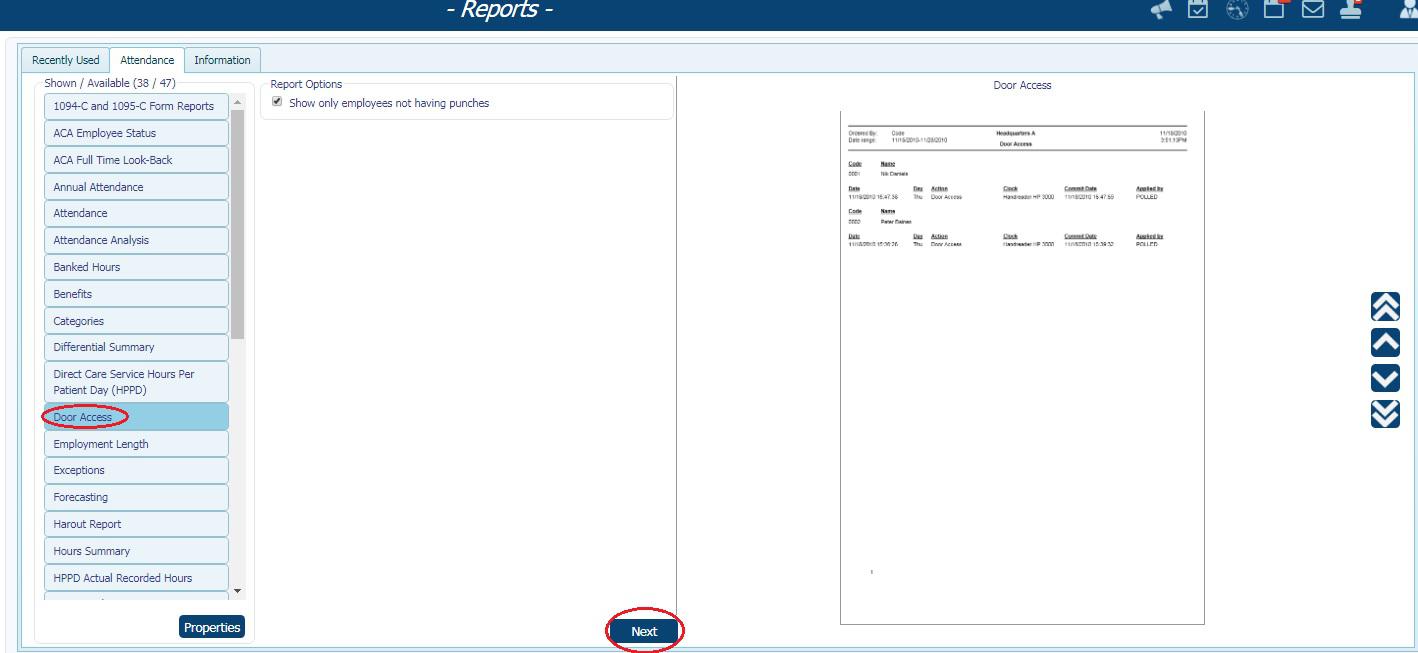 After Generating the report you should get something like the sample below, showing the employee and the time and device info.