Categories are used to differentiate types of hours in the system, such as regular Worked Hours, Vacation, Sick days, etc. They can also be used to track dollar amounts for things like Tips, Commissions, or Per Diem. They can be found under Definitions - Categories. Double click a category to edit it or add a new one by clicking the Add button at the bottom right.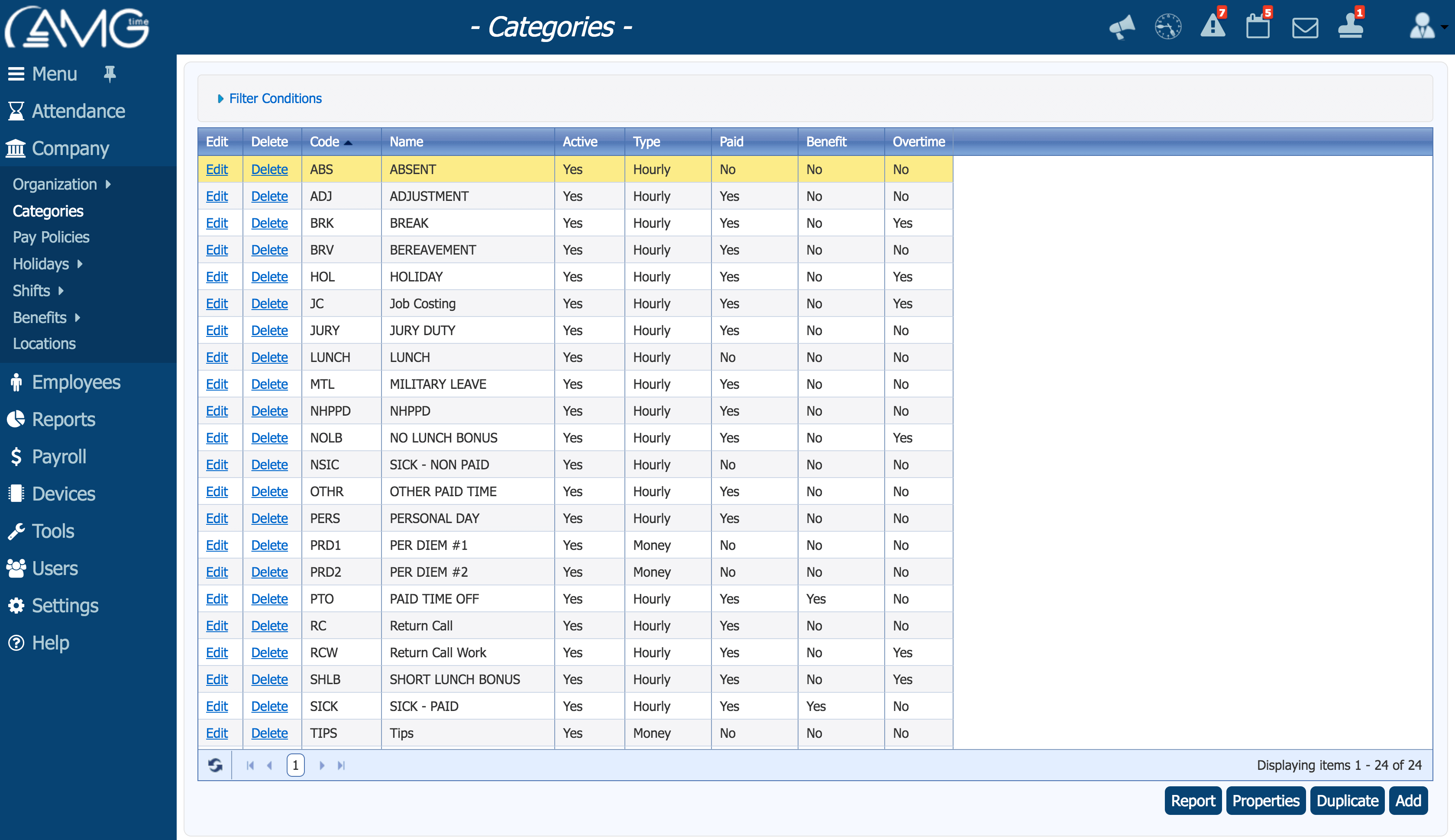 This will open a new window where you can set the Code and Name of the category, as well as some options.
If the category is just a Money amount, you can change it from Hourly to Money.
Miscellanoues Entry Overrides Absence meansan entry from a software user should override an employee's absence.
Pay Miscellaneous Entry will make that a paid category (so hours will fall into the REG column).
Add to Benefits is for special categories such as Sick or Vaction, where an employee can accrue and then take available hours.
If you have Negative Benefits enabled from the General Settings, you can allow them for this specific category and put a limit on the number of negative hours
If you have employee access, you can allow the employees to make Time Off Requests for this category.
Lastly, Calculate Overtime for This Category means this category will count towards daily/weekly overtime hours.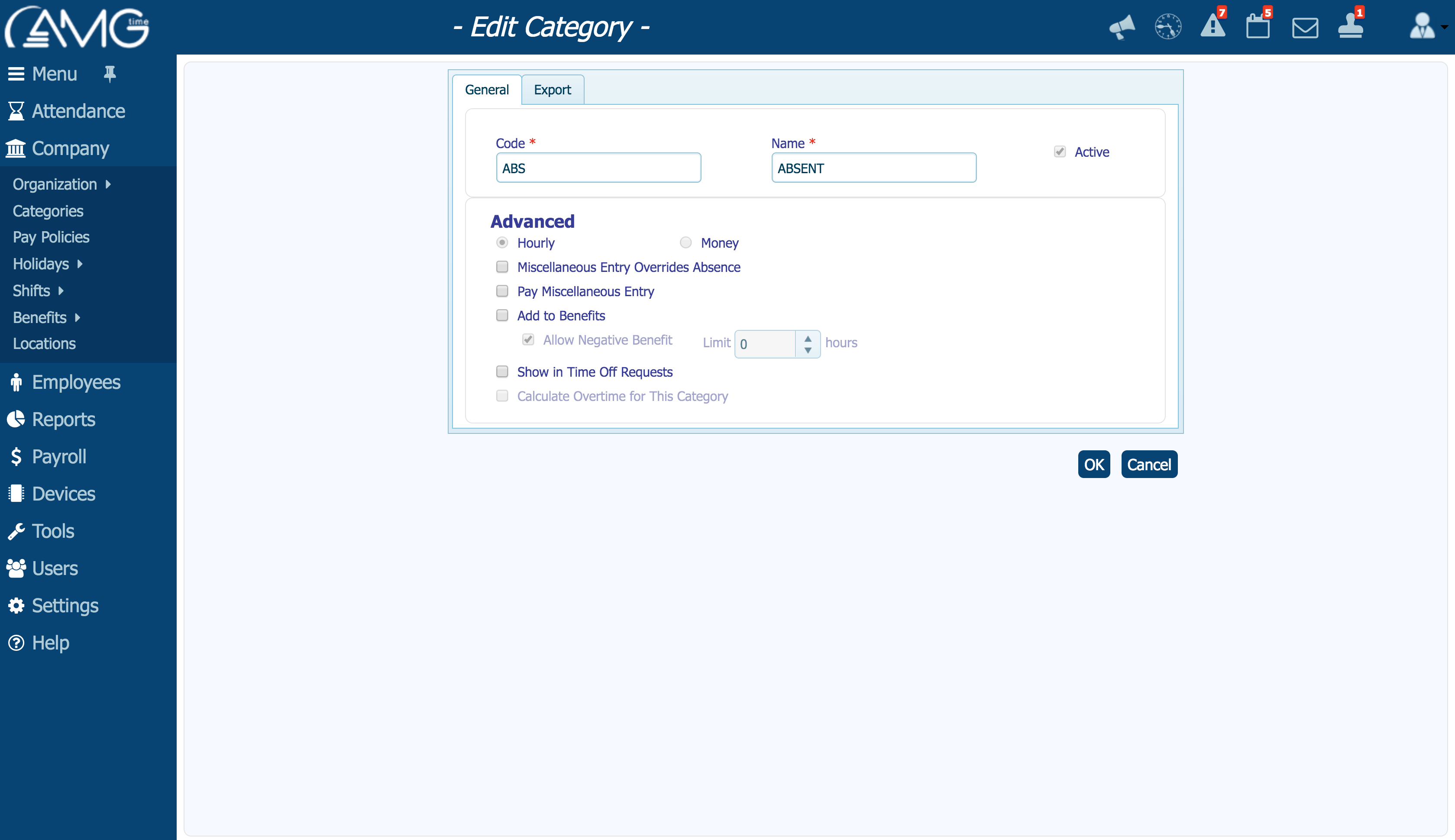 The Export Code tab is to setup codes for importing these category hours into certain payroll programs.
You will need to check the option for Do You Wish to Export This Category and then match the Field Code to your payroll code.
You can also set different codes for regular hours and different overtime levels (typically this is only done for Worked Hours).
This tab allows you to export different codes for shift differentials (typically this is only done for Worked Hours).