The Serial Number of the device is needed to connect to the web (except for Handpunches). Serial numbers can typically be found on the back of devices underneath the barcode (though this sometimes doesn't match).
Handpunch device's serial numbers can be found by pressing the *NO button 10 times (except the GT400 - see below). Unless they are a modified Web handpunch, they cannot communicate directly to the AMG web program however.
For a 100C, BS-922, or FR-2000 (Facial Recognition) device:
1. Go to the device menu then System or System Info (on a FR-2000 touch the button in the top right to scroll down in the menu)
2. Then press the right arrow to go to Device (100C and BS-922)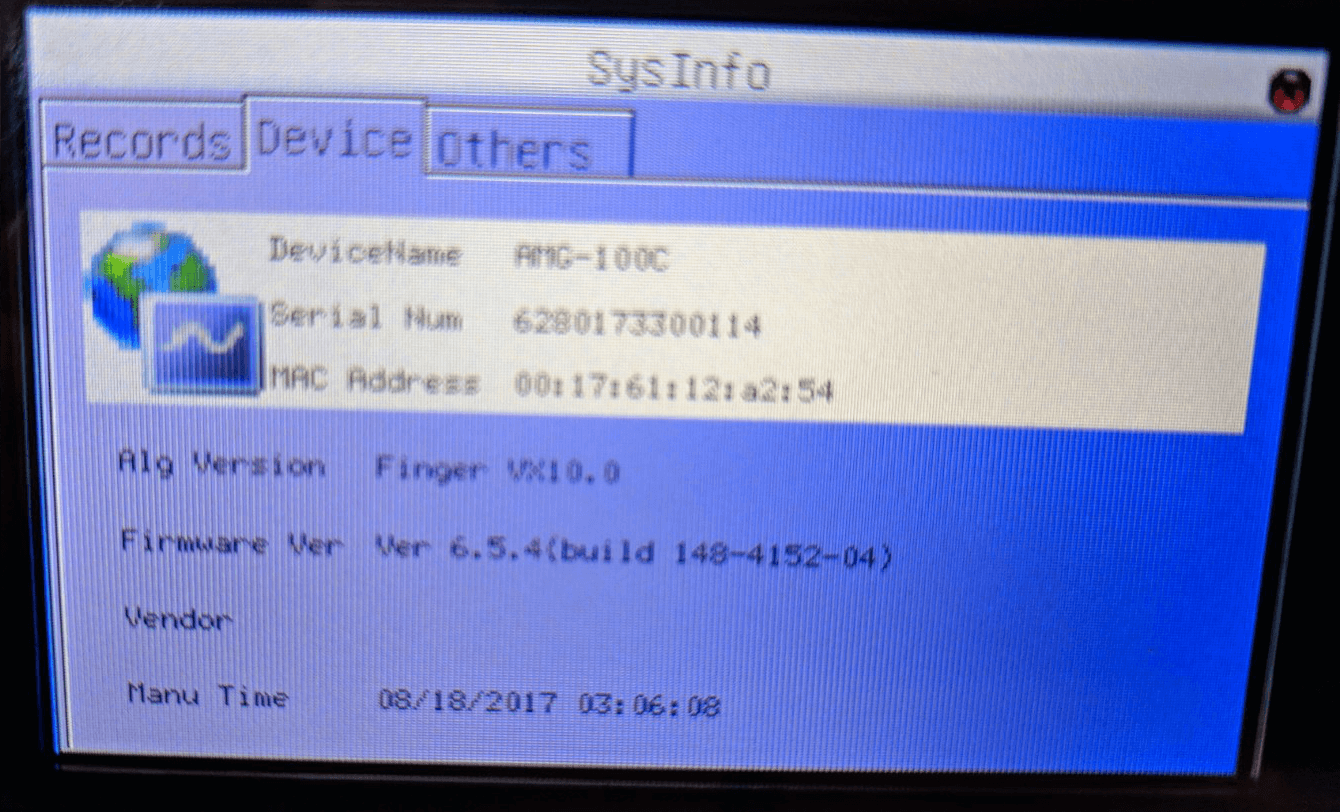 or touch on Device Info (FR-2000)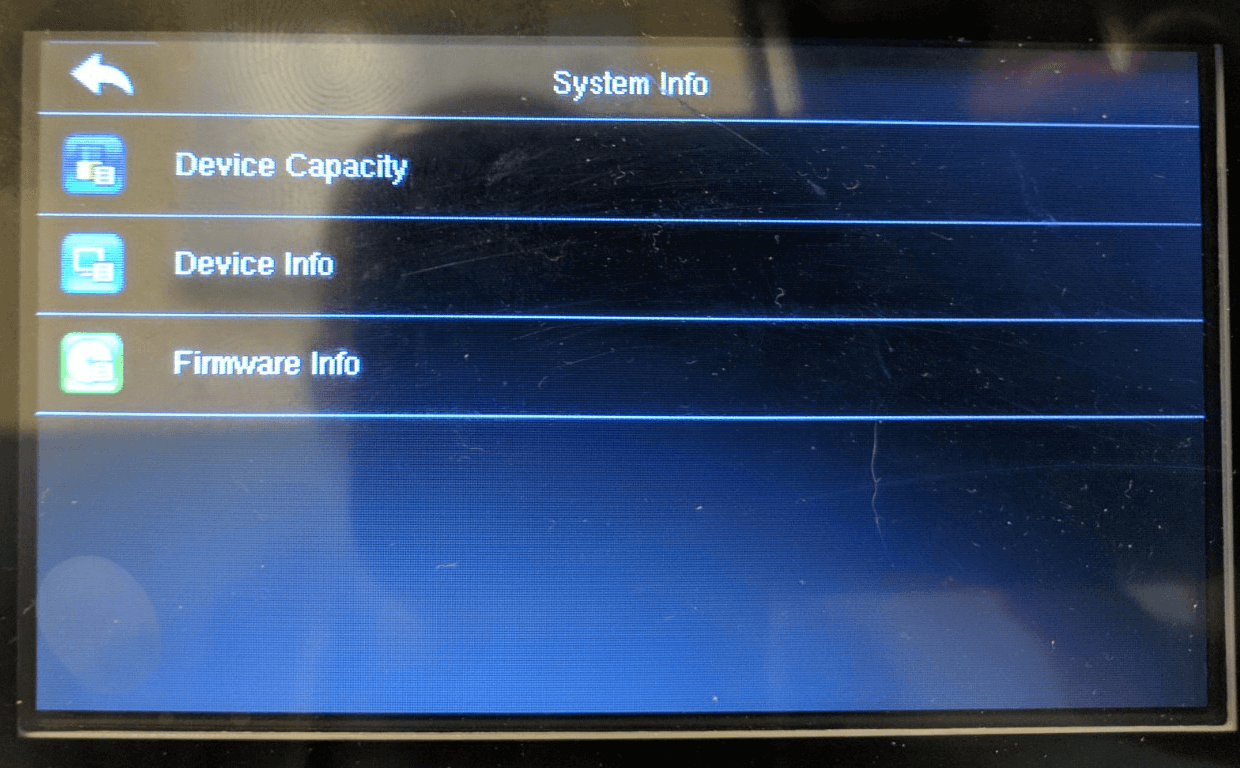 For an Elionic 100 device:
1. Touch the ... button at the top to go to the menu, then go to About.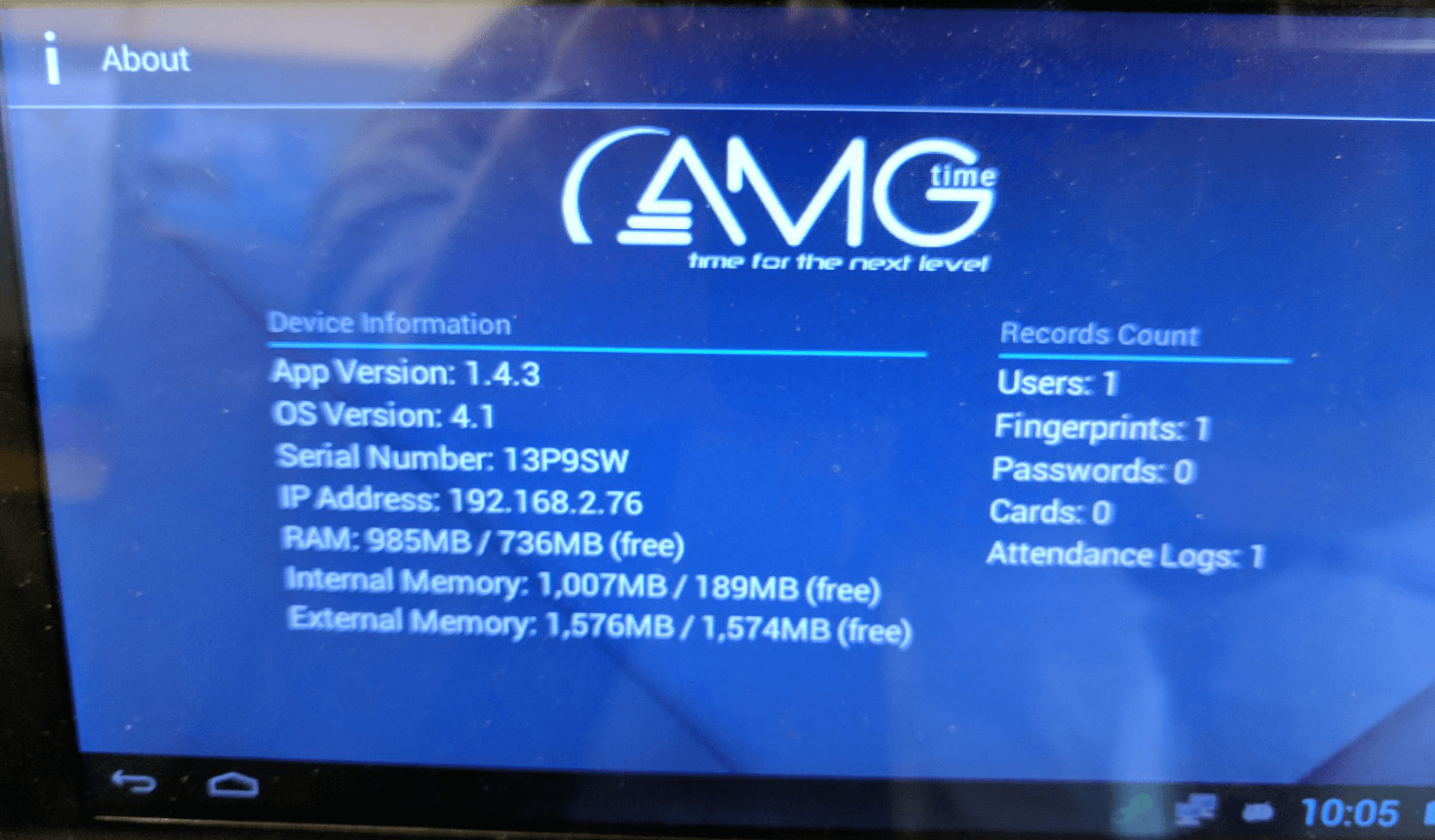 For a GT-400:
1. Press Esc then Enter to get into the menu
2. Go to About