If you are unable to view employee transactions, there are multiple things you want to check.
Device Polled
Visit here for information on your device and getting it connected to your software.
Once your device is connected to your network, we will want to poll it. Visit here for more information on polling your device.
Upon completion, check the transactions you were trying to view to see if they appear now.
Device's date & time
Check the date and time on the device's screen. If this is incorrect, the punches made on the device will come in incorrect as well. The instructions for changing the time will vary based on device.
Visit
here
for help with our devices.
Transactions
If you are not seeing transaction in the Timecard or in a report, it is best to check the Transactions tab under Attendance - Timecard. Sometimes the transaction is in the system, but is not displaying on the screen you are looking at.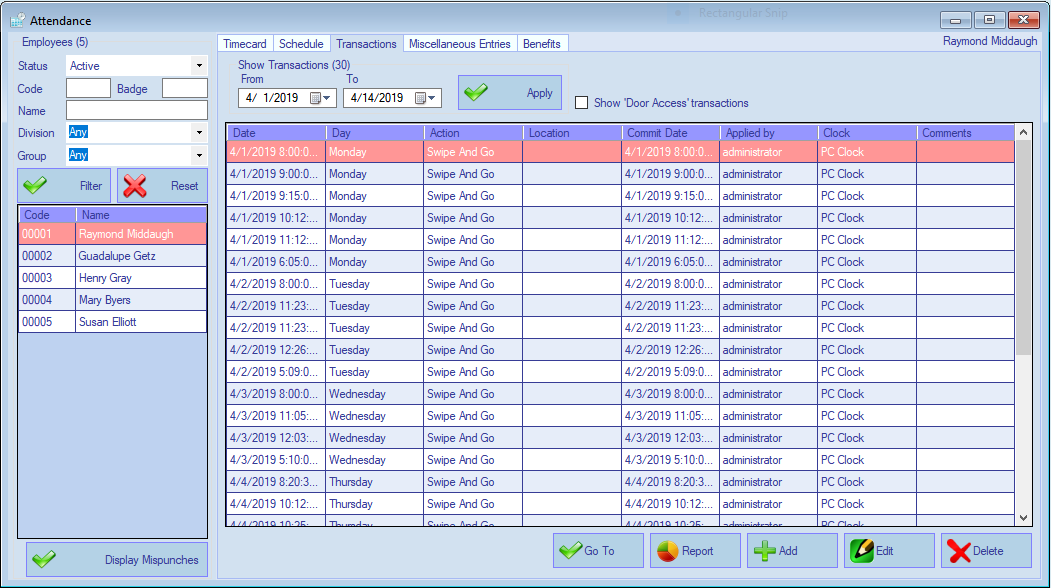 Employee Status
If you are seeing transactions in the Transactions tab of an employee, but not the Timecard tab, make sure that the selected employee has an Active status for the pay period you are looking at. If you double click an employee's name from the Attendance screen, it will open up the page to edit them. In the lower section there is a box that says Status; make sure the status is Active and the date is before the date of the employee's first transaction. If an employee is not active before a specific day, their transactions for that day will not appear in the timecard.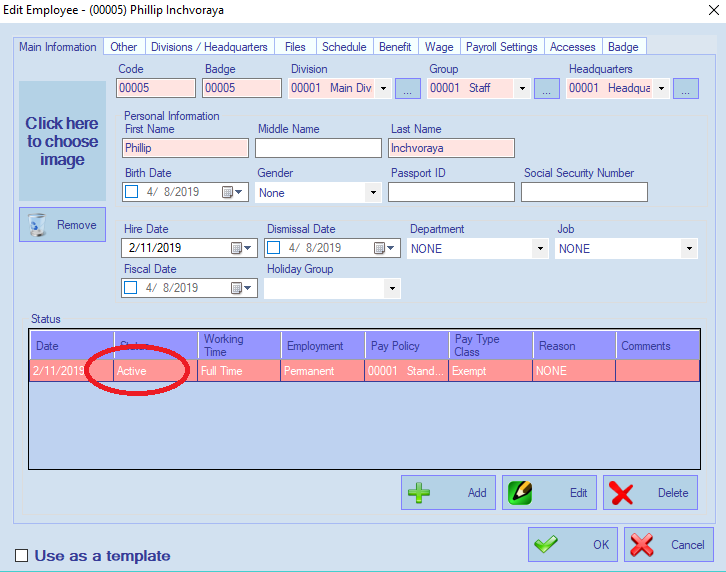 Pay policy settings
Your pay policy determines how the punches will show on the timecard and have a lot of rules that may affect the transactions. Visit
here
for information on setting up or editing pay policies.
Filters
On various screens, especially when running a report, pay attention to the Filter selection. You may have incorrectly set the filter to show the wrong employees or the wrong time period.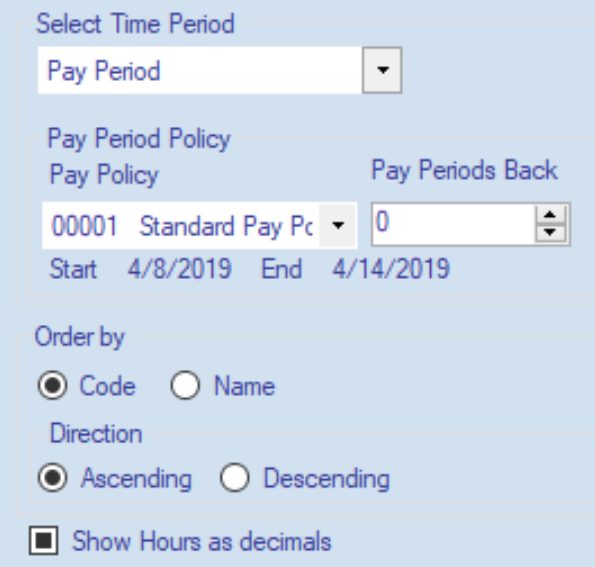 Wrong Transactions
Devices - Wrong transactions shows transactions that are accepted by the device but do not match an employee in the software. The badges that appear under Wrong Badges are usually due to not having the incorrect badge number for an employee in the software or on the device.
You can visit
here
for more information on using wrong transactions as well as a few additional places to check for missing data.