Wrong transactions happen for two reasons: one would be if an employee is added to a clock before enrolling that employee in the AMG attendance system, two would be enrolling an employee with the wrong badge number on the clock or software. To see these transactions go to Devices - Wrong Trans.
This window shows Employees on the left and the incorrect Badges that have come from a clock on the right.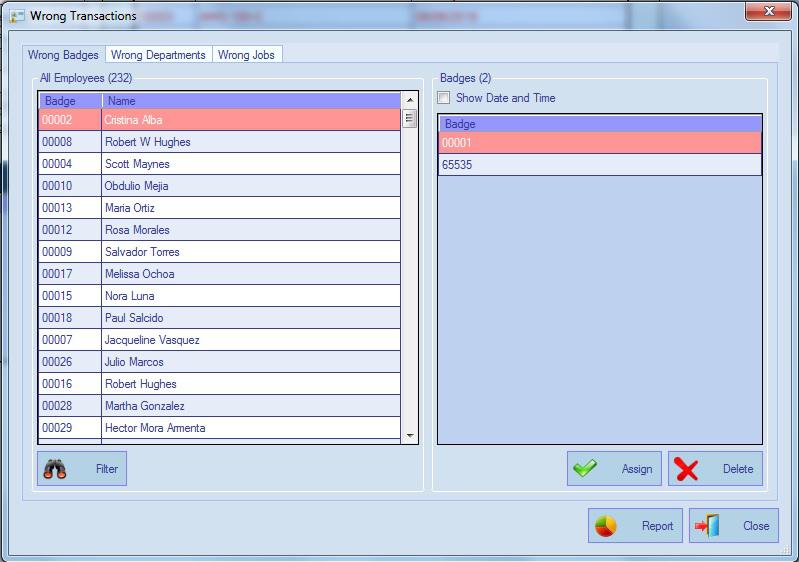 Check the Show Date and Time box to seewhen an employee with that badge number had transactions to help match the employee to the incorrect number.