In order to import a list of employees, you will need to match the format of our import file. The import file with the required fields is attached at the bottom of this article.
Once you have downloaded the import template, fill out the fields you would like to include. Make sure the employee code (which corresponds to the employees' ID in payroll) the employee badge, (which is the employee's ID for the device) as well as their name are added at minimum. Save the file as a .csv file. If there are fields you wish to not include, you may leave it blank.

Now that your template is complete, you will need to import it into the software.
Go to Tools > Import > Import Employees
Click Browse to select where your template is saved and click Next to continue.
On the next page of the Wizard, you will need to fill in the fields that are mandatory for the employees. The status, including their active date and pay policy, will need to be set. If that differs between employees, you will need to split the import into multiple files.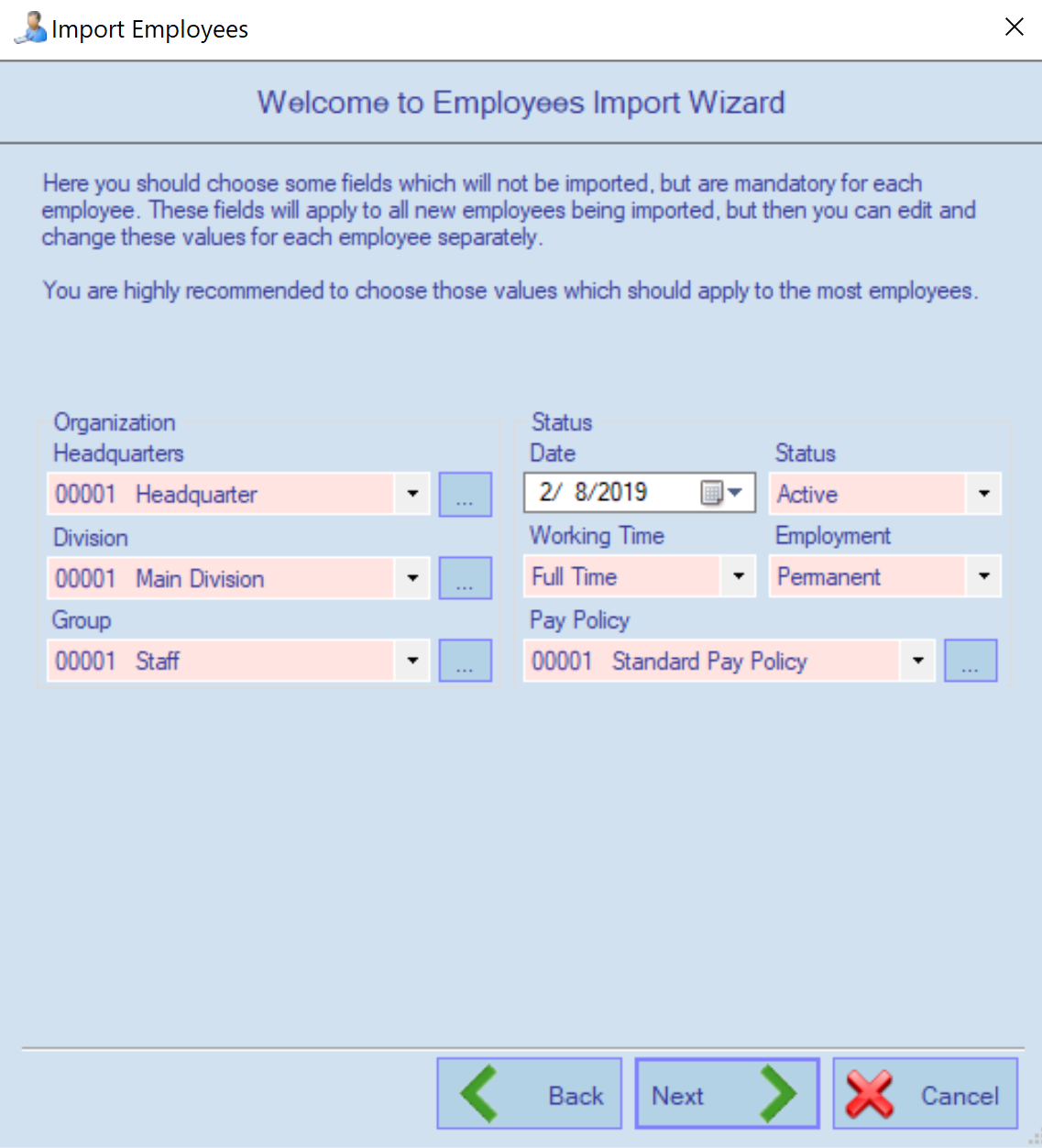 On the last step of the wizard, you will match the fields with what you have included in the template. The fields which include the header names from the template will automatically populate. Once you are done with this, click Next and Finish.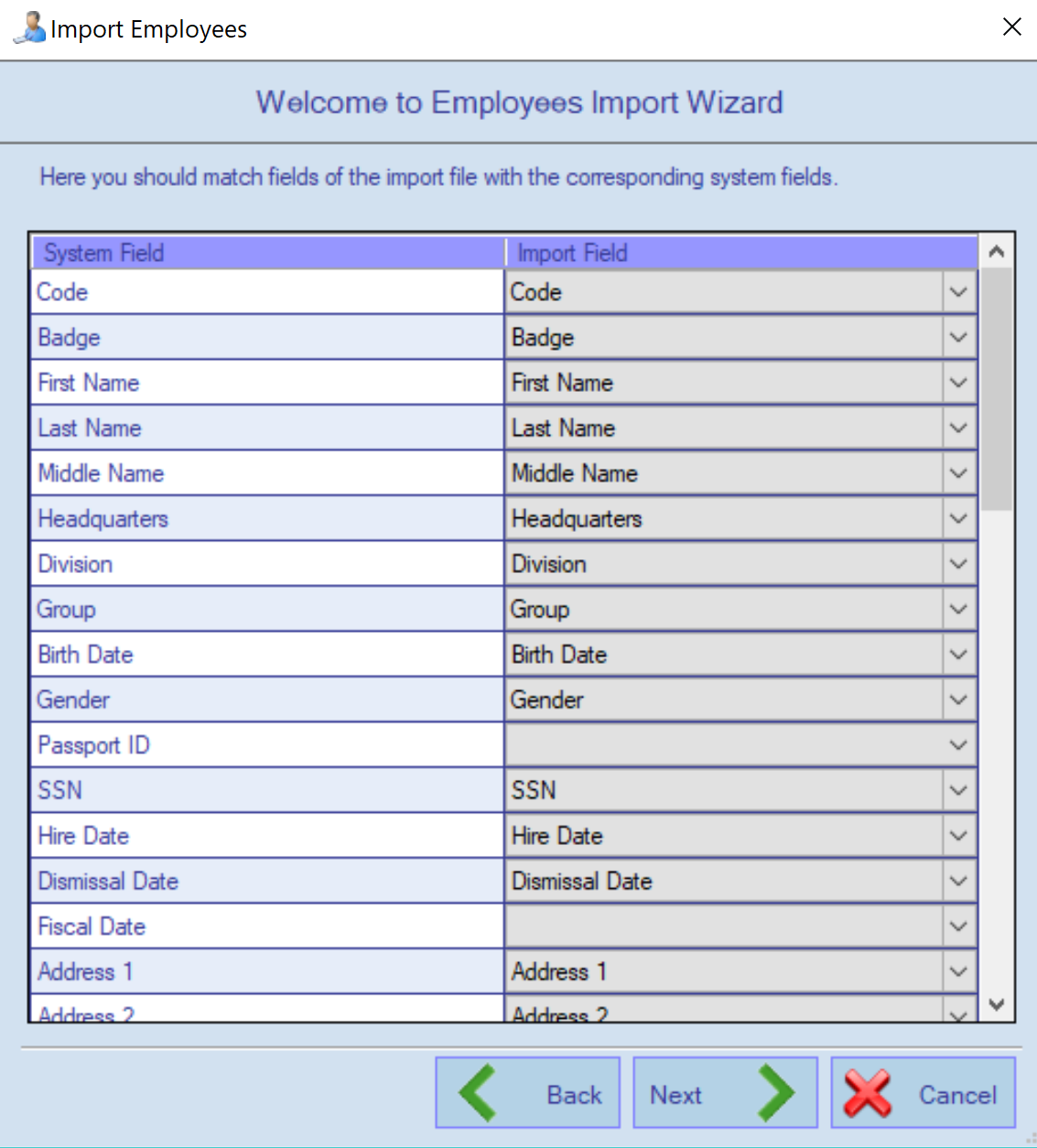 NOTE: If you receive an error message of too many columns, try to delete any unused columns. Also try to copy only the used rows and columns into a new Excel sheet and save it as a new .csv file, then try the import again.