What's better than staying home on a Monday? Being able to work and get paid for it. Approximately 4.7 million people work remotely, which is a 103% increase from 2005. Telecommuting became popular, and roughly 80% of people would reject a job that didn't offer a flexible working schedule, according to Flexjobs. Not only is it beneficial for the employee, but as well as the employer. Companies can select workers from a much large pool of talent and increase office morale. For employees, they have flexible schedules, reduced transportation costs, and better work-life balance. Although most people prefer remote positions, businesses face challenges with minimal employee work engagement and retention rates.
Some reasons employees may decide to terminate their position is because of a lack of guidance, connection, and direction. Workers might not receive the right information or onboarding training required, leaving them confused about their roles or responsibilities.  Another contributing factor is the disconnect from the office and coworkers; they may feel isolated and stop engaging.  When someone's contributions go unnoticed, it's unappreciated and devalues their work. If you're facing this issue or will be implementing a telecommute position, there are a few ways to increase remote employee work engagement.
Effective Onboarding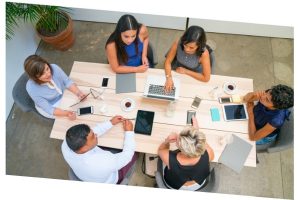 The first step every company should focus on is executing a thorough onboarding program. Inclusivity is vital to ensure remote workers aren't ostracized or treated as a separate category from traditional jobs. Explaining the responsibilities will eliminate any confusion, motivate new employees and help remote employees be more engaged and be part of the team.
Open Communication and Engagement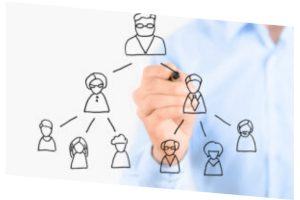 There are a few ways to help employees establish open communication and work engagement in the office; unified work systems, social events, and weekly team meetings. By using collaborative work applications and secure messaging systems, an individual will be able to converse with their coworkers and simultaneously work on projects. As for social events, it will present the opportunity to engage with the office and foster a personal connection. With team meetings, the director can go over weekly achievements and news to ensure a remote worker is updated and stays in the loop. Seeing how their contributions play a role will increase employee retention rates.
1-on-1s and Training
One thing a virtual employee won't have access to is direct training and mentorship. They may have questions or require guidance on a project, but scheduling 1-on-1's allows the employer to go over their work, validate their accomplishments, and see how they're doing. They can also set goals and assign tasks to give them direction. It will help them effectively work and grow with the company.
Remote employment is one of the many technological advancements in the work industry that has grown tremendously. If you're considering switching roles to be virtual, consider using AMGtime for time and attendance solutions. Our mobile time clock allows users to clock in/out, check schedules, and moderate hours worked from an application. The software is perfect for remote workers and is easily accessible from their phones. Use AMGtime for all your technological advancements.