Needless to say, your employees are the backbone of your business. Engaged, satisfied, and happy employees have higher levels of productivity and are more efficient at work.
This isn't just a logical statement.
It's backed by science too.
According to research, happy employees are 20% more productive than their unhappy peers.
But the benefits don't just end there. Experts say that employees' happiness has a ripple effect on business too. In fact, in a study that looked at Fortune's '100 Best Companies to Work For, researchers found an increase in the stock prices of 14% per year.
Another research by the University of Warwick suggests that unhappy employees are 10% less productive than content employees.
There are numerous findings supporting the fact that happy and satisfied employees benefit companies and businesses big time.
The question, however, is really about how to manage employees so they find meaning and value in their work.
This is where employee management comes in.
More than the relationship between the manager and employees, there are many other factors that contribute to the happiness, engagement, and satisfaction of employees.
On this guide, learn what makes a successful employee management system and what you can do as a manager or leader to strengthen your workforce and make them the ultimate drivers of business success. Additionally, learn the importance of employee performance process and employee time management in promoting happy and productive personnel.
Why it is important to have good employee management?
Why is performance management important? Why do we require performance management in an organization?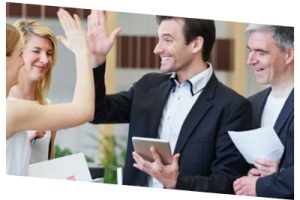 To achieve business success, it is not enough that our employees are doing good. They should be meeting certain performance metrics as well. Through effective employee management services, you can provide your staff with a healthy work environment that fosters career growth and promotes remarkable results.
Creating strong employee management has many benefits to your organization, such as:
Higher levels of engagement. Engaged employees are those who understand that the work they do is valuable to the organization. And because of that, they see to it that in everything they do, they give it their best. They are enthusiastic and committed to their work, which strongly correlates to higher financial income for the business. Unfortunately, statistics reveal that 68% of employees are unengaged. An employee management program effectively tackles engagement by taking into account the factors that affect a person's well-being at work.
Better performance.

Performance management is a powerful tool that helps employment managers align the employees' tasks with the key objectives of the organization, set goals and focus on skill development, and identify areas of improvement.

Great talents and high retention rates. Employee turnover is a serious issue not only because having to train people over and over again is tedious and time-consuming, but also because it is such an expensive undertaking. In fact, it costs a business 6-9 months' worth of salary to replace and train new employees. Effective management of employees, which involves ensuring that their needs are met, results in higher retention rates. Not only that. Companies with an attractive employee management system are likely to find top-notch talents.
Ultimate Guide to Successful Employee Management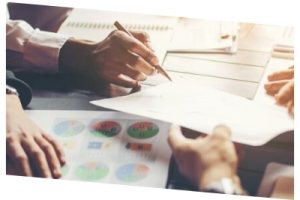 There are different approaches to implementing a successful employee management process. But regardless of the route you wish you take, there are several important steps that you shouldn't skip.
Establish rules and procedures
Aligning employee values, goals, and roles to that of the organization is the foundation of effective management and employee performance process. During the employee onboarding, they need to know the company policies, rules, and procedures so they have a clear understanding of what is expected of them and how they are supposed to behave at work, and guidance on how to be a good worker. Create a policy management system that includes an employee expectation list, deliverables, checklists, forms, and procedures.
Review key policies
Are your current employee management, rules, and procedures helping you promote a healthy and satisfying work environment for your staff?
Initiate strategies to promote performance
Conducting an employee engagement survey is one way to develop targeted strategies to improve performance. This way, you will be able to understand what keeps them motivated at work, and what programs and initiatives will work best for them. Other proven strategies to boost performance are incentivizing employees, providing free training, conducting fun team building activities, and promoting work-life balance by giving employees more flexible schedules.
Install a time management system
Time is a valuable resource. Managers should make sure that employees are making efficient use of their time. The use of employee time tracking software is really helpful to ensure productivity, especially for big companies. But how about small businesses? Such software can be expensive for a small company to handle. Fortunately, there is free time tracking software that greatly helps with performance monitoring.
Encourage team-building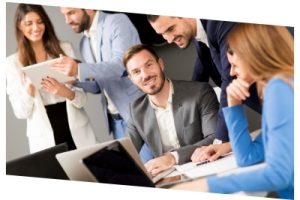 From the employees' perspective, team building exercises are meant to strengthen their relationship with their peers and managers so they can work effectively as a team. But for the organization, it's more than that. Team building has so many benefits. It taps into the hidden potential of employees and helps them to be effective communicators. Team building initiatives also drive engagement which boosts the company culture and helps the business achieve its goals.
Communicate effectively
The importance of effective communication to an organization cannot be overstated. Good communication establishes trust and legitimacy between the leadership team and the employees. It is essential to create a communication process that reflects your company's brand and culture. Additionally, it should be frequent and consistent, two-way, multi-channel, and inclusive. Above all, there should be a frequent and consistent flow of communication within your organization. Managers and executives should listen more to their employees to be able to accurately determine what they need to become engaged and productive.
Handle disciplinary actions properly
Every manager would have to deal with a difficult employee at some point. Learning how to handle employees who have misconduct issues is a skill that every manager has to master. It is very important that a well-defined disciplinary action plan is communicated properly to the employees, as well as the process that has to be followed – from filling out the employee discipline form to conducting one-on-ones and explaining the consequences of their actions. If the employee is underperforming, it is necessary that the manager discusses the issue with the employee in a detailed manner they know they are failing.
Prioritize employee engagement
As discussed earlier, employee engagement is critical to the success of your business. Some nice employee engagement ideas include offering healthier options at your workplace (such as a healthy cafeteria), getting your health and wellness program in order, regularly update them with the direction the company is taking as well as the challenges faced by the leadership, celebrate personal wins, and emphasize work-life balance.
Behind a successful, performance-driven, and productive workforce are a combination of good management skills, time and attendance systems, performance management tools, and a concrete employee performance evaluation process. Hopefully, this guide to employee management has given you a jumpstart towards happier and more engaged personnel.