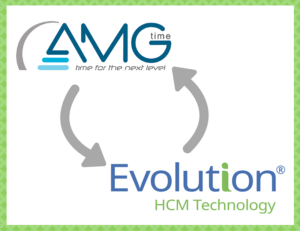 Did you know that AMGtime has integrated with Evolution, an HCM company to seamlessly synchronize time, attendance and employee records for payroll and billing? You no longer need to tediously transfer data manually! This integration will eliminate any gaps during payroll processing and guarantee accuracy of employee and payroll data as well as compliancy with labor laws.
If this Evolution is not your payroll provider, AMGtime offers various seamless API integrations with many popular payrolls and HCM software, which include: QuickBooks, Paychex, Xero, BambooHR and more. AMGtime has also built out payroll exports for over 120+ payroll providers, such as ADP, Sage and Ceridian.
To learn more on this integration, read our press release HERE.
You can check out all our Payroll & HR Integrations: https://amgtime.com/payroll-integration