As a business owner, it is how you do things that make or break your success. Having a successful business depends on your habits and attitude towards life and work. You can read a lot of books on how to build a successful business and talk about how to make a successful business. However, if you're not going to "walk the talk" or "practice what you preach," you are not likely to achieve success and understand how to run a successful business. Even you're running a small business; you need to practice good habits that will drive your business to success. Here are some of them.
Take on Difficult Challenges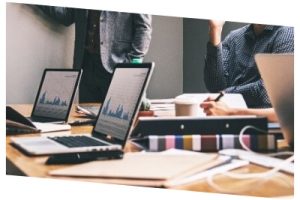 What makes a business successful is your courage to accept challenges and turn them into opportunities. It is necessary to be fearless and take on all the difficult challenges you may face while managing a business. If you know how to project management challenges, it will be easier for you to address them as well as the future problems that may come. Don't make a limitation on what you can do to effectively run a business. Project challenge, be fearless and take on all the business challenges along the way, no matter how difficult they may seem.
Work the Hours that Work for You
Managing a business doesn't mean you have to work all day and lack sleep. You don't have to force yourself to wake up early in the morning or work for 40 hours a week if you are too exhausted. Apparently, the number of hours you work does not ensure your success. The keys to success in business are patience, motivation and your ability to work hard without stressing yourself too much.
More Tips:
Take some time to relax and have fun – It will give you the energy and positivity you need to get through all the challenges and pressure at work.
It is best to work when you are relaxed as it will make you more productive and creative.
Flexibility is one of the keys to helping small businesses succeed
Make Decisions For The Long Term, Not The Short Term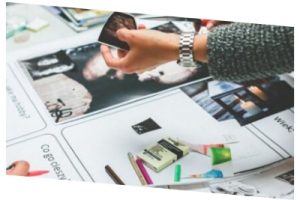 As the business owner, you make the decisions for the company. However, decision making in business should not only be for the short term but in the long term. If you have to make an important decision, think about what the outcome will be for many years. Will it make your company grow or will it only do you good for months or a few years? Don't be tempted to accept instant opportunities without assessing their long-term benefits and implications for your company.
Your decision-making skills are very important to make a big long term decision without compromising the profitability of your company. The decision-making process in management can be difficult but if you know how to evaluate things properly and fairly, you'll get the results you want for your business.
Always Strive For Improvement
You can't dream big and not work on it. If you want your business to be successful, you always have to strive for improvement and develop new ideas and strategies for your business. Here are some important aspects of your business that need to keep improving:
Employee Productivity – If your employees are productive, they will finish more work and make various business processes easier and faster. To boost your employees' productivity, utilize time tracking software. This will encourage them to work harder and become more creative.
Business Plans – You probably made business plans when you started your business. Don't dust them off and update them every now and then to see if you have met your goals and determine how you can even improve your products and services.
Customer Relationship – Your relationship with your customers should improve every day. Get in touch with your current customers by email or phone. Get their feedback on your products and services to identify points of improvement in your business. Encourage them to continue patronizing your business by offering discounts or freebies.
Make Mistakes and Be Proud of Them
No matter how smart you are, there are times that you will also make mistakes. If this happens, acknowledge them and be proud. Never put the blame on others when you know it is your fault. Be humble and accept the fact that even experts make mistakes. After acknowledging your mistakes, find ways to address them immediately and let it serve as a lesson for you in the future.
Be Involved in the Working Process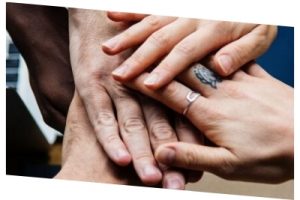 Just because you're the boss doesn't mean you will rely completely on your employees. Involve yourself in the working process and show your employees that you care about them. Set a flexible work schedule for yourself and work in the process formula. Up your employment skills and interact with your employees more. This will give you a preview of their working skills and see the usual problems they encounter at work.
Find Ways to Cut Costs
To have a profitable business, you need to cut costs as much as possible. Always keep track of your finances and consider every opportunity to reduce costs. This will not only help you gain more profit but it will also help you handle your finances better.
Make Use of Social Media
Social media is a very powerful platform for businesses. Make good use of it and apply various social media marketing strategies. If you are active in social media, you'll have a larger audience and have a higher chance of getting leads that you can later convert into customers.
Surround yourself with Success-Oriented People
If you really want to be successful in your business, you need to build a strong connection with positive influencers. Surround yourself with people who have the same goal as you, and that is to achieve success. You don't need anyone in your life who is full of negativity as it will only discourage you. Instead, fill your life with positive people that will influence and inspire you to reach your goals.
Believe in yourself
You can practice all the above habits but if you don't believe in yourself, you are not likely to grow your business and achieve success. On the one hand, if you believe you can do it despite all the struggles and challenges you'll face along the way, you will have the strength you need to work towards your goals.
Managing your own business is full of ups and downs. However, if you know how to accept challenges, recognize your mistakes, make good use of your resources while cutting costs and if you are full of positivity, you can get through any challenge and address them with grace.