Mandatory Paid Sick Leave is a separate module. This is similar to benefit accrual but meant to calculate hours for sick pay based on state and local requirements. You can add or edit these rules by going to Company - Benefits - Mandatory Paid Sick Leave: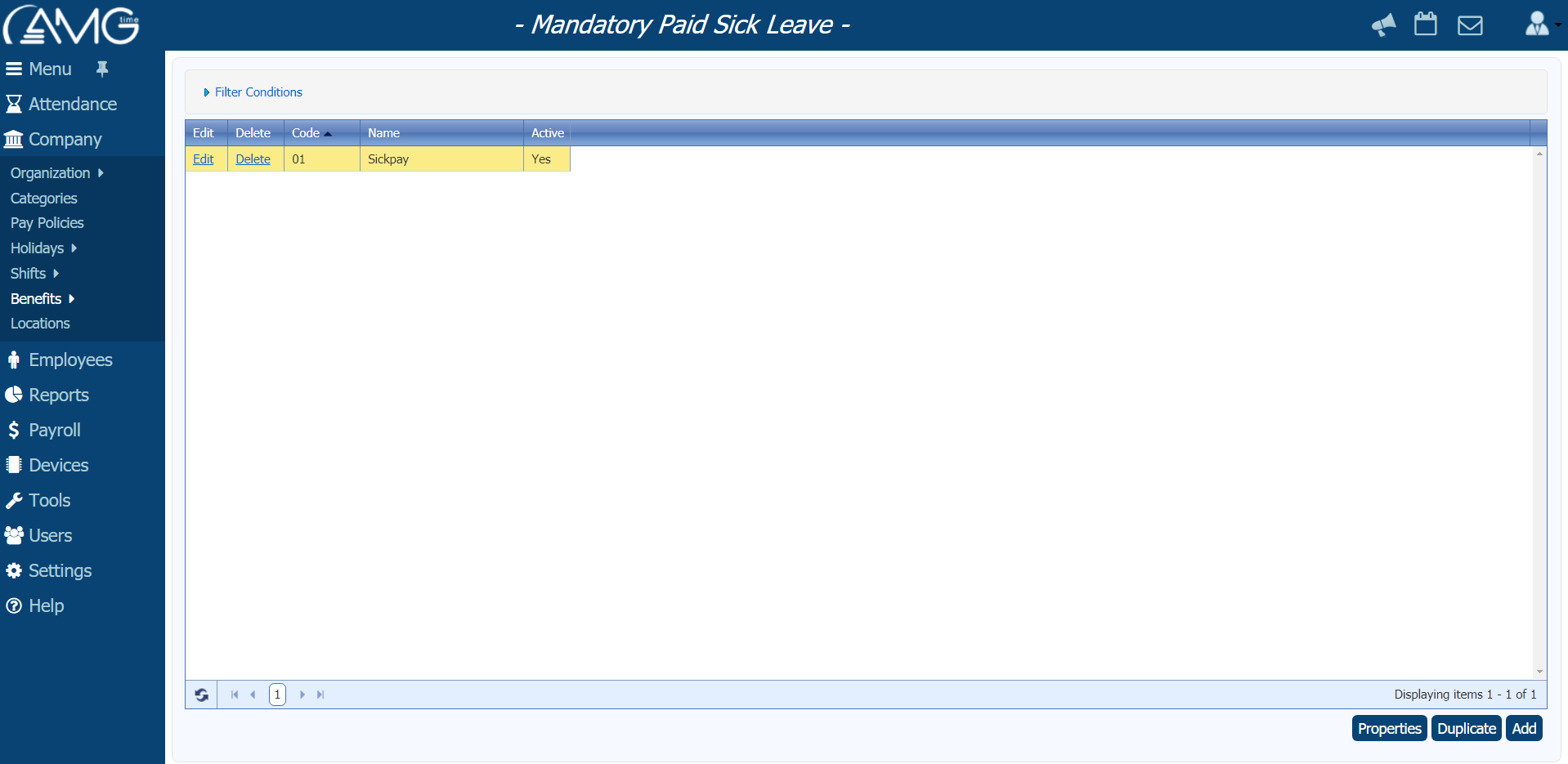 Start by giving the rule a code and name. Then choose the category that it will apply to (our default is SICK - PAID) and the start date. The default values match the current requirement for Los Angeles. Please check for your state and local requirements.
Minimum worked days - The number of days they are required to work to accrue sick leave. Sick hours will accrue after this time.
Give X hours after Y worked hours - How many sick hours should be accrued after how many worked hours.
Maximum Accrual/Usage/Carry-over - The maximum number of hours to accrue, the maximum hours that can be used, and the maximum hours that carry-over after one year.
Can be used after X days of employment - After how many days the accrued sick time can be used.
Categories to summarize - The categories that will count towards accruing sick time (usually just Worked Time) and the checkboxes at the bottom will include regular and overtime hours.